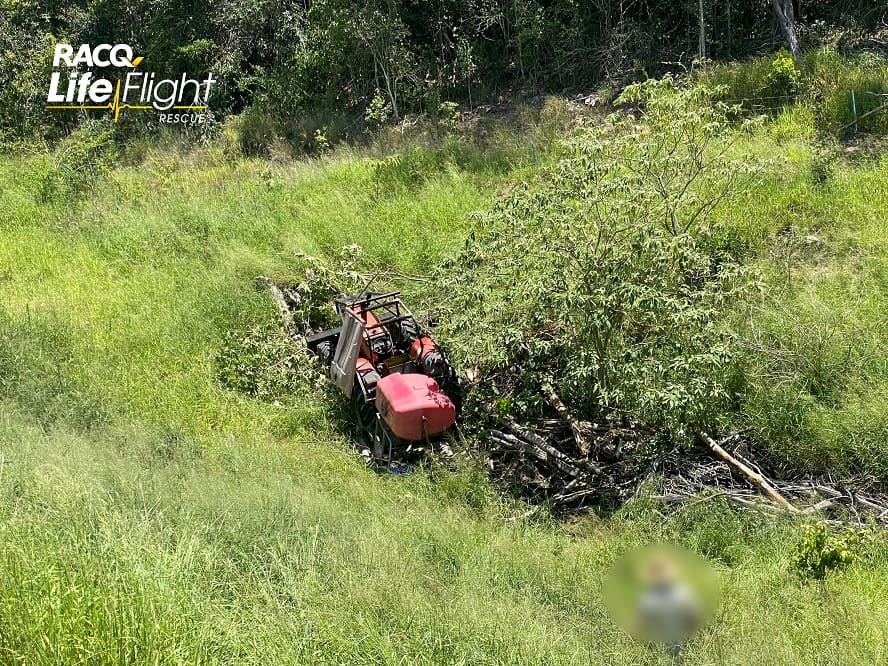 A TEENAGE boy is in a critical condition after being injured in a tractor rollover earlier today north west of Gympie in Queensland.
The Sunshine Coast-based RACQ LifeFlight Rescue helicopter has airlifted the boy to hospital.
It's believed the boy and a man were on board the tractor, when it overturned and rolled several metres down a hill.
The teen was then thrown from the cabin and crushed by the tractor as it continued to roll.
The rescue chopper was sent to the scene shortly before 10am, where the pilot was able to land the aircraft nearby.
Paramedics from the Queensland Ambulance Service (QAS) worked alongside the aeromedical crew to stabilise the boy, for his flight to hospital.
He suffered serious abdominal injuries and was flown in a critical condition to the Sunshine Coast University Hospital.
Source: RACQ LifeFlight Rescue