Who is on the move in the Australian grains and cropping industry? Catch up with our latest update of industry appointments, rewards, retirements and achievements.
Southern consultant recognised in industry award
Grain industry's southern rising star
Emerging leader in northern research agronomy
Researcher recognised for 'whole of farm' approach
New agronomist for Incitec Pivot Fertilisers
Grain Brokers Australia bolsters east coast team
CNH appoints new brand leader
Namoi Cotton director retires
Pioneering plant scientist recognised for contribution
Inglis joins Inglis
Kununurra research team welcomes new appointment
New head of GRDC R&D
Carsburg joins Smithfield
Future grain leaders join program
GrainGrowers elects southern reps to national policy group
…………………………………………………………………………………………………………………………………….…………………………
Southern consultant recognised in industry award
THE 2020 Grains Research and Development Corporation (GRDC) Southern Region Seed of Light Award has been presented to South Australian grain grower and consultant Bill Long.
GRDC southern region panel member Michael Chilvers said Mr Long's contribution to the grains industry had been immense.
"Bill is a passionate grains industry stalwart. In fact, you would be hard pressed to find someone more dedicated to advancing our industry," he said.
"Bill is the consummate communicator. He understands his audience, he is engaging and he delivers information with authority. When Bill speaks, people listen. And when people listen, you can influence positive change."
Having graduated from Roseworthy College with an agricultural science degree in 1986, Mr Long started his career with the Department of Agriculture as a research officer and then spent time with fertiliser and chemical companies in different parts of SA, before starting his own consultancy business in 1996.
Based at Auburn in the Mid North and with grain properties on Lower Eyre Peninsula, he is the principal consultant with Ag Consulting Co – an advisory, training and agricultural research business which he and his wife Jeanette established to provide agronomic and business management advice to growers across SA and beyond.
Ag Consulting Co also conducts research programs on behalf of public and private organisations, such as the GRDC, South Australian Grain Industry Trust and National Landcare programs, as well as grain, fertiliser and chemical companies.
He was a founding committee member and consulting agronomist of the Yorke Peninsula Alkaline Soils Group, and continues to conduct research programs on behalf of the group.
Mr Long was also instrumental in the development of and was on the founding committee of the South Australian Ag Excellence Alliance, an initiative set up in 2005 to help increase the viability of farmers through leadership and the development of effective linkages between grower groups and key stakeholders.
After a period of absence, he rejoined the Ag Ex committee in 2008 to develop the National Grain and Graze 2 program (of which the GRDC was a co-investor) and was chairman from 2011 until 2013, during which time he forged strong connections with the newly-established Natural Resource Management regional network.
As well as his farming pursuits, Mr Long is currently focusing on the development of Farm Advisory Boards, providing alternative management skill sets to farm businesses.
……………………………..
Grain industry's southern rising star
ONE of the grains industry's rising stars, Sarah Noack, has been recognised for her leadership and commitment to advancing the sector with the Grains Research and Development Corporation (GRDC) Southern Region 2020 Emerging Leader Award.
In presenting the award, GRDC southern region panel member Michael Chilvers, of Tasmania, said Dr Noack represented the bright future of our grains industry.
"She may be young in years, but Sarah has already established herself as a leading identity in our industry. In fact, there would be very few people in this room who have not come across Sarah," Mr Chilvers said.
Dr Noack, who is a member of the GRDC's Southern Regional Cropping Solutions Network, spent just over five years at the University of Adelaide where she completed her PhD with the soil science group.
Her thesis focused on identifying the different forms of phosphorus in crop residues using solution 31P nuclear magnetic resonance spectroscopy. This research was supported by the University of Adelaide and the GRDC.
While based at the University's Waite campus, Dr Noack was also engaged as a demonstrator for a range of first, second and third year soils and geology courses, and while there she authored a number of papers and publications.
Since March 2013, she has been the research and extension manager at the Hart Field-Site Group.
Hart is SA's premier cropping field site and the farming systems group is influential and dynamic, managed by growers and industry professionals to provide independent research that is timely, relevant and unbiased. Its field trials are focused on varieties, agronomy, weeds and herbicides, nutrition and cropping systems.
"Sarah's role at Hart is significant," Mr Chilvers said. "She is charged with overseeing trials and research on an enormous scale.
"She is a role model to other young, aspiring grains industry professionals. We know that the future of our industry is in good hands with people of Sarah's calibre leading the way."
………………………………….
Emerging leader in northern research agronomy
AN innovative grain industry researcher, Rohan Brill, is the recipient of the Grains Research and Development Corporation's 2020 Northern Region Emerging Leader Award.
Mr Brill, who started as a technical officer with NSW Department of Primary Industries (NSW DPI) in 2007, is now a well-respected research agronomist.
GRDC northern panel member Roy Hamilton said the award recognised Mr Brill's significant contribution to the successful Optimising Canola Profitability project, as well as his effective communication skills when working with researchers, agronomists and growers.
"In recent years Rohan has become a well-respected researcher in his field and shown he has the professional skills to manage research projects, implement agronomy trials, analyse trial data and effectively engage and share findings with his peers in the research world, as well as with growers and advisers in the paddock," Mr Hamilton said.
Mr Brill started his working career as a technical officer with NSW DPI in 2007, before being promoted to the role of research agronomist at the Trangie Agricultural Research Centre.
From there he become district agronomist in the Coonamble region, a position he held from 2008-2013.
From 2013 until 2019 he has worked from the Wagga Wagga Agricultural Institute and been closely involved in grains industry research and delivery outcomes to industry.
………………………………..
Researcher recognised for 'whole of farm' approach
WHEN it comes to grains research, CSIRO senior experimental scientist Tony Swan has an approach that is as straightforward as the down-to-earth farmers he works with: "if you are going to do something, do it well".
Mr Swan, who has spent the past 30 years working on research projects designed to answer critical questions from inside the farm gate, has been awarded the Grains Research and Development Corporation (GRDC) 2020 Recognising and Rewarding Excellence Award.
"Research results I deliver must be right, because farmers are going to implement them on a scale that is at least a hundred times larger than a trial plot and they are going to spend their money and wear all the risk," Mr Swan said.
GRDC northern panel member Roy Hamilton said the annual award celebrated the grains sector's most committed researchers and innovators, offering them an international travel bursary, which could be used to extend their professional networks and conduct collaborative research for the benefit of the wider grains industry.
"Tony was selected by the GRDC Northern Panel to receive this award in recognition of his long-standing track record in delivering useful, relevant information to growers and working with fellow scientists and technical staff to develop and manage complex research projects," Mr Hamilton said.
The Canberra-based researcher started his working life post agricultural college as a station-hand in the Hunter Valley working on a mixed farming operation, before stepping into a role as farm manager on another larger mixed farming operation outside Wagga Wagga.
After eleven years in the paddock he changed tactics to work as a technical officer with NSW Department of Primary Industries, completing a degree in Applied Science in Agriculture (First class honours – focusing on pH gradients below and between plants) from Charles Sturt University, at the same time.
In 1999 he joined CSIRO based in Canberra in a role that has grown and evolved, much like his knowledge.
His experience has included work in perennial pastures in mixed farming operations and managing subsoil constraints, primer crops, break crops and nitrogen fixation, weed control, inter-cropping, stubble management, pulses and more recently farming systems projects.
……………………………………
New agronomist for Incitec Pivot Fertilisers
INCITEC Pivot Fertilisers has strengthened its agronomy team in South Australia and western Victoria with the appointment of James Stewart as technical agronomist.
Mr Stewart brings a wealth of experience to his new role supporting broadacre farmers, graziers and agronomists.
He is well known among producers around Hamilton and south-west Victoria for his agronomy knowledge and practical advice at Vickery Bros where he worked for almost 13 years. Prior to this, he was an agronomist at Elders Hamilton for three years.
He and his wife Penny also run a sheep enterprise at Bulart, outside Hamilton.
Originally from Wangaratta, Mr Stewart is an agricultural science graduate from the University of Melbourne's Dookie campus.
Incitec Pivot Fertilisers director of agronomy, Jan Edwards, described Mr Stewart as a welcome addition to the company's agronomy team.
"Our team of six agronomists are industry leaders in plant nutrition and work closely with agronomists and farmers, providing practical, science-based advice on our innovative products and services," she said.
"One of James' first priorities will be to support our customers in bushfire affected regions like Kangaroo Island, to help restore pastures and cropping soils to productivity."
………………………………………..
Grain Brokers Australia bolsters east coast team
MICHAEL Finnigan, who has many years of experience in the grain industry covering all facets including management, marketing, buying and selling to both domestic and export markets, has joined the Grain Brokers Australia east coast team.
From a farming background, Mr Finnigan and his wife own land in the Wimmera and live in Horsham in North-West of Victoria.
……………………………………………..
CNH appoints new brand leader
NEW Holland Agriculture has appointed Bruce Healy the new brand leader for its Australian and New Zealand operations.
Mr Healy, who has been the managing director of Iveco Australia/New Zealand for almost two years, has taken up the position at CNH Industrial's St Mary's headquarters in Sydney.
He has more than 20 years' experience in the agricultural machinery and transport industries, including more than nine years with CNH Industrial, the parent company of Iveco, New Holland and Case IH, where he was brand leader for seven years prior to moving to Iveco.
CNH Industrial managing director – Agriculture for Australia and New Zealand, Brandon Stannett, said it was a good fit for New Holland, given Mr Healy's vast knowledge and extensive experience.
……………………………………………….
Namoi Cotton director retires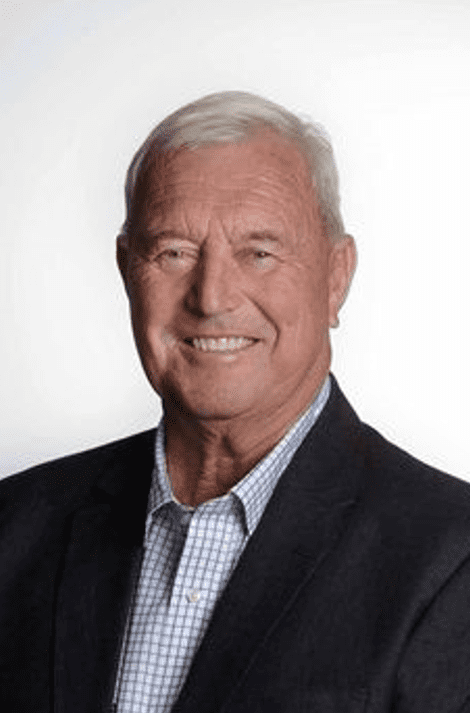 STUART Boydell has ended his tenure as a director of Namoi Cotton, according to a company statement to the ASX.
Mr Boydell joined the Namoi board as a grower director in 1994 and was elected chairman from 1996, the position in which he served until late 2018.
His committee roles on the Namoi board included chairman of the remuneration committee, member of the audit and compliance committee and member of the marketing and financial risk management committee.
ASX listing, entering joint ventures and establishing seed and grain handling are among the highlights of Namoi's activities through those years.
Mr Boydell has grown cotton at Moree, NSW, for decades, and has witnessed big seasons, such as 1999 and 2011, and deep drought in 2008 and 2019.
……………………………………………..
Pioneering plant scientist recognised for contribution
THE University of Western Australia's Professor Stephen Powles has been recognised for his lifelong passion and contribution to the Australian agriculture and farming sectors with BASF's inaugural industry recognition award.
Professor Powles career has spanned both industry and academia and includes research positions at some of the world's most prestigious universities.
He is arguably best known for establishing The Australian Herbicide Resistance Initiative (AHRI), one of the world's leading herbicide resistance research organisations.
"For over 30 years, Professor Stephen Powles has been one of the leading voices in the field of herbicide resistance, both here in Australia and internationally," BASF Agricultural Solutions, Australia and New Zealand head, Gavin Jackson, said.
"Stephen's work has changed the way farmers across the world manage weeds, and it is an honour to recognise the contributions he has made to our industry through this inaugural award."
Other BASF award winners include:
Team Award: BASF Regulatory team- John Moore, Melissa Palviainen, Rafael Barbieri
Best New Talent Award: Francis McSweeney
Customer Focus Award: Jake Gaudion
Leadership Team Award: San Kean Au, David Pollock
New Zealand Sales Person of the Year: Tim Geuze
Australian Crop Sales Person of the Year: Joel Lancaster
Professional Pest & Specialty Solutions Sales Person of the Year: Leigh Pronk
Goldies Award: Declan Sephton, Hannah Thomas
Australia and New Zealand Award for Excellence: Kathleen Johns
…………………………………………….
First feral pig coordinator
DR HEATHER Channon has been appointed as Australia's first national feral pig management coordinator to tackle Australia's feral pig population and reduce the risk feral pigs pose to the spread of diseases, including African Swine Fever (ASF).
Minister for Agriculture, David Littleproud, said feral pigs were a major pest to Australia's $60 billion agriculture industry and cause serious damage to the natural environment.
"There are an estimated 24 million feral pigs in Australia, costing the national agricultural sector about $14.5 million a year," Minister Littleproud said.
"Feral pigs can spread disease and are a huge issue for farmers, with significant time and money invested to control them.
"ASF has been confirmed in Indonesia and was found right on our doorstep in Timor-Leste in September 2019. If ASF was to enter Australia, it could severely damage our pig meat and associated industries and have devastating consequences for the pork industry."
A roundtable will be held in Canberra in late March 2020 to bring together industry, governments, researchers and other stakeholder to deliver a national approach to feral pig management.
…………………………………………….
Inglis joins Inglis
RICHIE Inglis has joined Inglis Rural Property as sales and marketing consultant, making him a sixth-generation Inglis to join the company.
Previously with CBRE's agribusiness sales division, Mr Inglis has first-hand knowledge of broadacre dryland cropping systems, livestock and grazing most recently acquired working in corporate operations in Coonamble, NSW.
He has also worked on other large-scale cropping and livestock operations in eastern Australia.
"He has on-the-ground practical farming experience across three states… bolstered by his four years in the sales and transactions team at CBRE Agribusiness," Inglis Rural Property sales manager Sam Triggs said.
…………………………………………….
Kununurra research team welcomes new appointment
WESTERN Australia's Department of Primary Industries and Regional Development team at Kununurra has welcomed experienced entomologist and weed researcher, Helen Spafford.
Dr Spafford joins the tropical cropping research team in the north, and will also lead the department's horticulture scientists with expertise in insects and plant disease across WA.
She brings both local and international experience to the role, including a decade with the University of Hawaii, Manoa and research and lecturing roles with the University of Western Australia.
Dr Spafford's research spans a range of insect pests, including fruit fly on crops such as papaya and coffee, pests of broadacre crops like aphids and diamondback moth, and even mosquitoes and bed bugs.
She has researched various management approaches such as using insects as biological control agents against weeds and insect pests, insecticides, and cultural control methods.
"Having lived in Darwin as a child, I'm looking forward to being back in the north and working with DPIRD's research team and growers," Dr Spafford said.
Irrigated Agriculture acting director Rohan Prince said in addition to her research focus in the north, Dr Spafford would coordinate DPIRD's insect and disease research efforts within the horticulture branch.
DPIRD principal research scientist David McNeil said Dr Spafford's entomology and weed research skills, along with her expertise in mentoring students and young researchers, would add significant value to DPIRD's rejuvenated science capabilities at Kununurra.
"There is strong potential for cotton in the region, and a key focus will be on integrated area-wide management of cotton pests," he said.
"Helen already has some experience examining the impact on Bolgard II cotton of Spodoptera, more commonly known as cluster caterpillar, and looks forward to investigating this challenging pest further."
…………………………………………….
New head of GRDC R&D
PETER Carberry has been appointed to the position of general manager Applied Research and Development (R&D) at the Grains Research and Development Corporation (GRDC).
Mr Carberry, who is currently the director general of the International Crops Research Institute for the Semi-Arid Tropics (ICRISAT), based in India, will commence in his new role in May 2020.
GRDC managing director Dr Steve Jefferies said Dr Carberry would bring to the GRDC a wealth of expertise and experience.
"Peter is highly recognised internationally as a research leader, and his specific expertise is in crop physiology, the development and application of farming systems simulation models, and the use of information systems in agriculture," Dr Jefferies said.
"He was a key developer of the Agricultural Production Systems sIMulator (APSIM) modelling framework, which is still used as a research tool today in many of GRDC's agronomy-related investments and by growers and advisers through decision support tools such as Yield Prophet®."
Prior to his current position, Dr Carberry served at ICRISAT as deputy director general – research, from January 2015, and as the director of the CGIAR Research Program on Grain Legumes and Dryland Cereals.
Before joining ICRISAT, he was a chief research scientist at Australia's CSIRO.
(Australian growers may know ICRISAT as the home of grains that are important to Australia. Its genebank houses more than 41,000 sorghum lines, 20,000 chickpea lines and 15,000 peanut lines. It has provided important genetic resources to the GRDC's breeding programs, including more than 5000 chickpea lines.)
Dr Carberry was raised on a cropping farm near Narrabri in north west New South Wales and completed a Bachelor of Science in Agriculture at the University of Sydney.
After graduating, his initial intentions were to return to the family farm, but he instead undertook a PhD on crop physiology at the University of Sydney with his field work undertaken at ICRISAT, India.
That early influence of witnessing deep poverty, smallholder agriculture and applied international research set a path for his future, distinguished career.
Dr Carberry, who will be based in the GRDC's Toowoomba office, replaces Brondwen MacLean who had been at the GRDC in a variety of roles for more than 20 years before her retirement earlier this year.
Ken Young has been acting general manager applied R&D since then and will remain in that role until Dr Carberry begins duties.
……………………………………………
Carsburg joins Smithfield
SMITHFIELD Cattle Co has appointed Brett Carsburg as its commodities and logistics manager.
Previously with Dalby Bio-Refinery on Queensland's Darling Downs, and prior to that with his family's trucking and grain-trading business at Kingaroy, Mr Carsburg has a long association with the Queensland grain market.
Smithfield chief operations officer Jason Shearer-Smith said the company was very pleased to have Mr Carsburg join the team.
He will procure feed inputs and organise logistics for the company's two feedlots, Smithfield at Proston and Sapphire east of Goondiwindi.
……………………………………………..
Future grain leaders join program
TEN emerging leaders of the grain industry are taking the next step in enhancing their leadership style and skills as part of GrainGrowers' Australian Grain Leaders Program (AGLP).
GrainGrowers chairman Brett Hosking, who is also an alumnus of the program, said the AGLP helped shape his journey as a leader.
"The AGLP is designed to help you identify your leadership style and to assist you in developing the management skills needed to overcome challenges and achieve results," he said.
The next group of participants are:
Alana Alexander (Walebing, WA)
Murray McCartney (Geraldton, WA)
Kimberly Pellosis (Point Cook, Vic)
Chris Moloney (Arthurton, SA)
Angela Mazur (Quambatook, Vic)
Jessica Kirkpatrick (Tamworth, NSW)
Anna Dye (Corowa, NSW)
Chris Clyne (Moree, NSW)
Thomas Dolphin (Port Kenny, SA)
Benjamin Schober (Wappilka, SA)
………………………………………………….
GrainGrowers elects southern reps to national policy group
GRAINGROWERS' members in the southern region have voted for their National Policy Group (NPG) representatives.
The NPG determines GrainGrowers' policy positions and represent the views of farmers on national issues affecting the grains sector.
The five Southern Region representatives that have been elected are:
Martin Honner, Junee, NSW
Mark Hoskinson, Kikoira, NSW
Daniel Keam, Wallup, Vic
Kate Maddern, Kaniva, Vic
Stuart McDonald, Canowindra, NSW
The GrainGrowers NPG is made up of fifteen farmers; five from each of the GrainGrowers regions – western region (SA and WA), southern region (southern NSW, Vic and Tas) and the northern region (northern NSW & Qld).
The first meeting for the GrainGrowers National Policy Group will be held in Perth next week.
…………………………………………………………………………………………………………………………………………………………………………………………………….
Got some "People on the Move" news to share? Send submissions to [email protected]
Grain Central: Get our free daily cropping news straight to your inbox – Click here