CARGILL investment vehicle One Tree Agriculture, a major partner in US private equity fund manager Proterra Investment Partners, is expanding its farming assets on Queensland's Darling Downs, securing one farming property last week and close to completing a deal on another.
One Tree last week bought a significant dryland cropping property on Queensland's eastern Darling Downs for $5.6 million. Calmyle, a 966-hectare dryland and irrigation property near Macalister, was sold by the Taylor family.
The acquisition adds to the 7000 hectares of Darling Downs farmland already owned by Cargill, through its One Tree Agriculture vehicle.
It's the second big farming acquisition in Southern Queensland by One Tree Agriculture in the space of a few months, after it paid about $15 million for Kinbeachie, a 6000ha Goondiwindi farming and grazing property offered by the Australian Pastoral Group in April.
Get our free daily email news in your inbox – Click here
Grain Central understands another substantial inner Darling Downs dryland farm is currently close to being settled by One Tree.
Included in the most recent Calmyle sale was irrigation infrastructure, three cottages, sheds and 1000 tonnes of silo storage.
The sale comes amid improving farming conditions – both for cropping and grazing – in Southern Queensland, which has encouraged corporates and local farmers to expand their holdings.
Also on the Darling Downs last week, a small Kaimkillenbun district dryland farming property, 255ha Quayle, mostly self-mulching blacksoil cultivation, sold under the hammer for $2.45 million, or about $9600/ha. Buyers were the Reed family, Brentwood, Dalby.
Heron Todd White valuer Stephen Cameron, writing in HTW's latest monthly bulletin, said as the new financial year unfolded, there was no doubt the rural property market was in a much better space than where it was 12 months ago.
"Overall the wider market throughout Southern Queensland is seeing an increased number of transactions. Pending a good winter crop, which is looking patchy in some areas, but also continued strong beef prices, the demand for properties is likely to further improve," he said.
Mr Cameron noted another recent corporate deal in the Darling Downs, the $2.14 million sale of Mamabaa, a 438ha dryland holding between Dalby and Kogan, which was purchased by Warakirri Asset Management for $4912/ha.
One Tree Agriculture is owned by Black River Asset Management, which in turn is owned by Minnesota-based Cargill, the biggest privately-owned company in the US by revenue.
Downs focus for investment
As reported earlier in this article, "Cargill's first Downs farmland investment will focus on feedgrains users", during 2014 Cargill quietly picked up about 7000ha of prime Eastern Darling Downs farming country, much of it on good brigalow/belah soils between Warra, Jandowae, and Dalby. All of those acquisitions were negotiated directly with vendors, with no agency involvement.
A Black River spokesman said the investments were solely grain-focussed, and built around "buying good value graingrowing country to try to feed the domestic feedgrain market." The model is based on ownership and direct trading operation, using local, experienced farm managers.
"The reason we chose the Darling Downs for this stage of the investment was its proximity to end-users, like feedlots, where we can do direct deals," the spokesman told Grain Central.
"The project is about developing a low-cost of production model, linking up with local end-users, like feedlots, because that's where the numbers work. The secret is keeping it out of the system, and retaining control of your grain."
"We're very patient, and it's about buying at the right value," he said. "While ever the value is there, and we can create economies of scale, we will continue to buy, but obviously, over time, we will also be after geographical spread to avoid seasonal variation."
The company stressed that it had not paid 'over the odds' for the Downs farming country it had purchased during 2014, but declined to disclose price information.
Nor would the company offer any guidance as to how much country it ultimately wanted to put under management. The end-point might be dictated more by value, rather than a volume objective, but regardless, it is likely to be 'substantial.'
Opportunity, price and the need to hedge risk were the reasons offered by the Black River spokesman for the recent investment activity.
Other investments
Cargill's investments outside of the Darling Downs include Billabong Station in the NSW Eurongilly Valley, 12 grain properties in Temora in the NSW Riverina and a grazing property near Mackay in North Queensland for conversion to sugarcane production.
Last year, Black River also invested in the resurgent Tasmanian rural market, spending $20 million on Vaucluse, a 2654ha cropping and grazing property near Launceston.
About Black River and One Tree Agriculture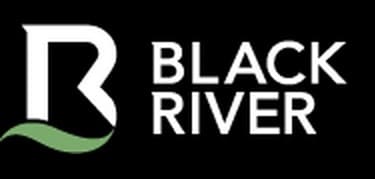 Black River is a global asset management firm specialising in alternative investment strategies. Formed in 2003, the company is an independently-managed subsidiary of Cargill, a privately-held corporation and one of the world's leading suppliers of food, agricultural and industrial products and services. One Tree Agriculture is the land purchasing vehicle for the group.
The company's website says it offers differentiated sources of alpha (active return on investment) to its investors through a range of investment strategies in both developed and emerging markets. The company's core investment capabilities encompass both public and private markets and include relative value, directional, event-driven, macro and natural resource strategies.
Black River has investment offices in 12 countries worldwide, spanning five continents.
Its global presence and worldwide connectivity with soft commodities giant Cargill provides "broad perspectives that help us identify opportunities and manage risk."
"We apply these insights to our highly focused strategies built on our core capabilities," the company says. "Combining broad perspectives with focused strategies, Black River delivers diversified sources of absolute returns to our investors."