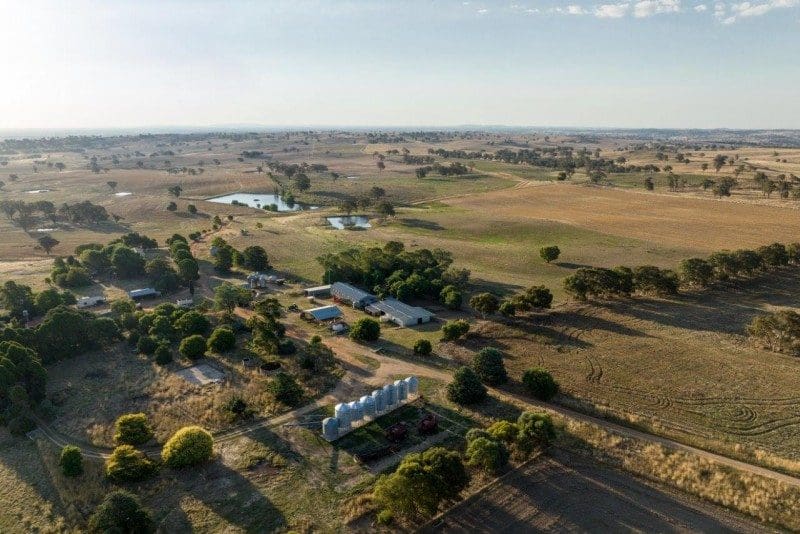 AN ESTABLISHED large-scale and local family operation has purchased the 1646-hectare mixed cropping and grazing property, Warranoy, at auction for $28 million.
Located 21km south of Young and 19km north of Wallendbeen in the productive south-west slopes of New South Wales, the property was sold on account of Bruce and Robyn Smith.
Approximately 85 percent of the property is arable, with the property suited to cash cropping and sheep and cattle grazing.
Miller and James agent Angus McLaren said neighbours and parties from the local region led the interest in Warranoy.
"There were four parties that bid in the auction; three of those were local and one was from out of town," Mr McLaren said.
"It is normal that neighbours are very interested when properties like these come up for sale."
Mr McLaren declined to name the buyer, but media and local reports said it was purchased by the Caldwell family of nearby Clover Hill, who run a mixed-farming operation as well as the Milwallah Angus stud.
In recent years, the Caldwells have extended their holding in the district with the purchase of nearby Glaisnock from MH Premium Farms in 2018, and also Moeyan, originally a part of Berthong Station, from the Crawford family.
The losing bidder on Warranoy was a Merino operation from the eastern south-west slopes.
Adaptable mixed holding
Mr McLaren said Warranoy was a versatile asset which would suit the skills and requirements of a variety of buyers.
"[The previous owners] were cropping it quite a bit and putting in [800ha] a year of crop and running 5000 ewes on the remainder and trading in some cattle."
He said the Smith family's cropping program had a focus on wheat and canola production.
He said the new owners have purchased the property as "an add-on to their existing operations".
It is expected that Warranoy will be managed with more of a focus on grazing.
"It probably lends itself to grazing more than cropping, so I think the new owners will probably have more of an emphasis on grazing and putting the land to pastures."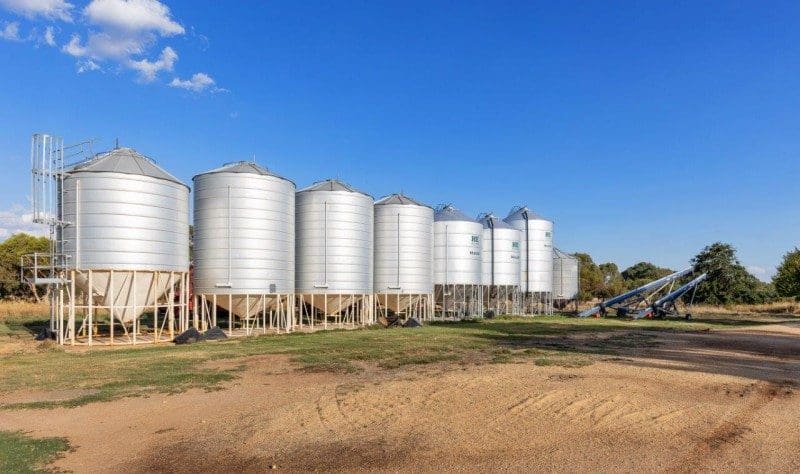 Working improvements
Warranoy's infrastructure has been developed to service a variety of mixed farming operations.
The property features eight grain and fertiliser silos, shearing and sheep stud sheds and undercover yards, separate cattle yards as well as several machinery sheds and enclosed storage areas.
McLaren said the property capitalises on the strong water availability from 724mm annual average rainfall and underground supplies with functional bores and electric pumps.
"There is good water infrastructure; it will never run out of water that block."
Cherry orchard potential
Mr McLaren said the new owners could also develop a cherry orchard on the property as another source of income.
He said the climate, as well as reliable annual rainfall, made Warranoy an ideal site for cherry production or other intensive cropping enterprises.
He said the underground water supplies would also be suitable for use as drip irrigation for orchards, in addition to stock and domestic uses.