FARMERS are being warned not to put their lives at risk by tangling with electricity infrastructure on their properties following three tractor-hit pole incidents in South Australia.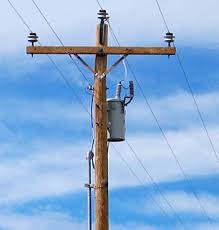 The warning comes from SA Power Networks, which has an extensive system of electricity poles and powerlines running across rural properties in South Australia.
"Each of these incidents has involved tractors undertaking on-farm work and every one of them had the potential to trigger a tragedy," SA Power Networks corporate affairs manager, Paul Roberts, said.
"Getting the crops planted should not be a matter of life or death.
"While we can only urge farmers to be powerline aware, there is a clear need within the rural sector to address this issue as lives are at risk. We know everyone wants to take advantage of some good and long-awaited rain, but not at any cost.
"It's an issue that needs to be discussed at family breakfast – because it is families who will be affected if something goes wrong. And it is an issue to be addressed before any job is undertaken on the farm. It's not hard to identify the poles and wires in a paddock before starting work. That simple action might save a life and lot of heartache."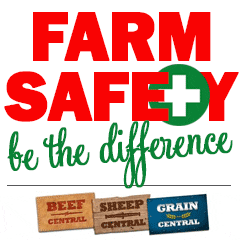 According to SA Power Networks, when equipment comes into contact with powerlines, call the power authority and (preferably) do not move from the vehicle until their crews confirm the power is switched off. Others in the vicinity should keep well clear until the power line is confirmed safe.
If it is necessary to evacuate the vehicle to prevent injury, several steps must be followed to maximise your safety, including:
Jump out and well clear of the vehicle, ensuring you do not contact the vehicle and the ground at the same time.
Calmly walk well clear of the vehicle using very small steps.
Do not return to the vehicle until after the area has been made safe by SA Power Networks' crews.
Keep other people well clear.
Source: Safety Culture