AUSTRALIAN farmers are effectively adapting to changes in climate, according to a new report from the Australian Bureau of Agricultural and Resource Economics and Sciences (ABARES).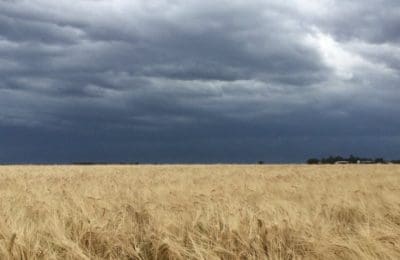 Acting ABARES executive director, Peter Gooday, said the farm performance and climate report used ABARES farm survey data and climate data between 1977-78 and 2014-15 to isolate the effect of climate on productivity.
"Our research shows that changes in climate over the last 20 years have had a significant negative effect on the productivity of Australian cropping farms," Mr Gooday said.
"Parts of south-western Australia and south–eastern Australia have been heavily affected by declines in average winter rainfall.
"To date the effects have been larger in the more marginal inland parts of the cropping zone, given these areas tend to be more sensitive to rainfall decline.
"The good news is that farmers are successfully adapting to these changes in climate.
"Our report shows that after controlling for climate, there has been strong productivity growth on cropping farms over the last decade.
"Further, this productivity growth appears to reflect farm adaptation to the changing climate conditions.
"It is important to keep looking for ways to improve productivity to enable farmers to prepare for and more effectively offset the impacts of a changing climate."
To view the full report Farm performance and climate: climate adjusted productivity for broadacre cropping farms, visit agriculture.gov.au/abares/research-topics/climate/farm-performance-climate.
Source: ABARES