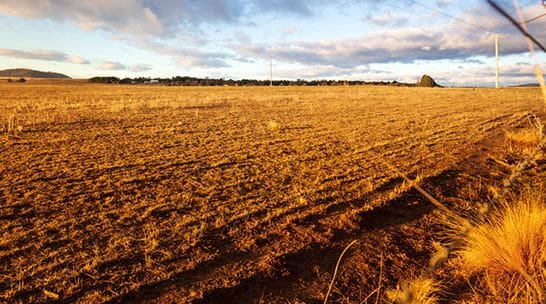 AUSTRALIA recorded its warmest and driest year on record in 2019, and spring was also the driest on record nationally, according to data released by the Bureau of Meteorology in its 'Special Climate Statement' this week.
Record low rainfall for the year occurred over large areas of inland Australia and rainfall was also well below average in the 2018–19 wet season in most parts of tropical Western Australia and the Northern Territory.
This resulted in very low soil moisture levels over most of the continent leading into December.
The very dry conditions continued through December. It was the driest December on record nationally, with rainfall below average nationwide apart from western Tasmania and parts of WA.
Record low December falls were experienced in scattered parts of northern and eastern Australia.
Extreme heat
A major feature of the heatwave in December 2019 and January 2020 was the extent of the extreme heat which resulted in area-averaged records for the hottest day being exceeded for Australia as a whole, and South Australia and the Northern Territory.
The national area-averaged maximum temperatures were well beyond previous records.
Averaged over the country, Australia had its hottest day on record on 18 December 2019; the average of 41.88 °C was far above the previous record of 40.30 °C set on 7 January 2013.
Six other days in the month also exceeded the previous record, with 24 December (41.06 °C) and 19 December (41.01 °C) reaching 41 °C.
In total, 11 days during the month had a national area-averaged maximum of 40 °C or above, seven of them consecutively from 23 to 29 December.
Prior to December 2019, there had been only 11 such days on record in Australia since 1910 (seven of which occurred in the 2018–19 summer).
Summary
18 December 2019 was the hottest Australia-wide (area averaged) day on record, peaking at 41.88 °C.
In December 2019 there were 11 days in which the national area-averaged maximum was 40 °C or above. Prior to December 2019 there had been only 11 such days recorded since 1910, seven of which occurred in the summer of 2018–19.
2019 was the warmest December on record Australia-wide and for all mainland States except Victoria. 2019−20 went on to be the second-warmest summer on record Australia-wide, and for area-averaged Queensland, the Northern Territory, and Western Australia.
South Australia and the Northern Territory each had their hottest area-averaged day on record. Previous records were exceeded on several days, and new peaks were reached for South Australia on 19 December and for Northern Territory on 25 December.
Numerous high temperature records occurred at individual sites across southern and eastern Australia throughout December into early January, and at the end of January
Dangerous fire weather conditions continued from spring 2019 into summer
In 2019, large areas of Australia had their highest accumulated Forest Fire Danger Index (FFDI) for December. FFDI records date back to 1950.
2019 had the highest December accumulated FFDI for Australia as a whole, continuing the pattern seen in Spring
BOM Special Climate Statement: http://www.bom.gov.au/climate/current/statements/scs73.pdf