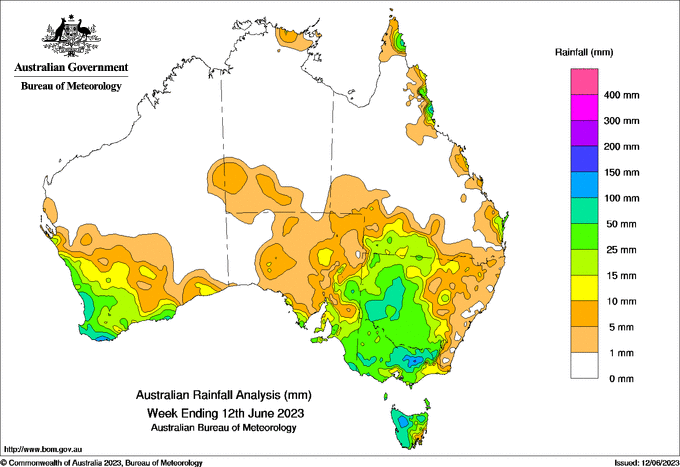 A COLD front crossing Western Australia at the beginning of the week resulted in moderate to heavy rainfall, while a stronger cold front reinforced by tropical moisture brought widespread, heavy rainfall to south-east Australia.
Heavy rainfall caused water levels to rise, and flood warnings were issued for catchments in north-east and central Victoria and north-east Tasmania.
Easterly airflow brought showers to parts of the Queensland coast during the week.
Weekly totals greater than 50mm were recorded in large areas of Vic and western New South Wales, western and north-east Tas, south-west WA, and small patches along the Qld coast.
Parts of south-western WA, north-eastern Vic and north-western Tas recorded weekly totals greater than 100mm.
The highest weekly total at a Bureau gauge of 227mm was recorded at Whitlands (Burder's Lane), Vic, and this included the highest daily rainfall during the week of 147mm in the 24 hours to 9am on June 8.
Other regions in south-western, eastern and central Australia received rainfall totals of 5-50mm.