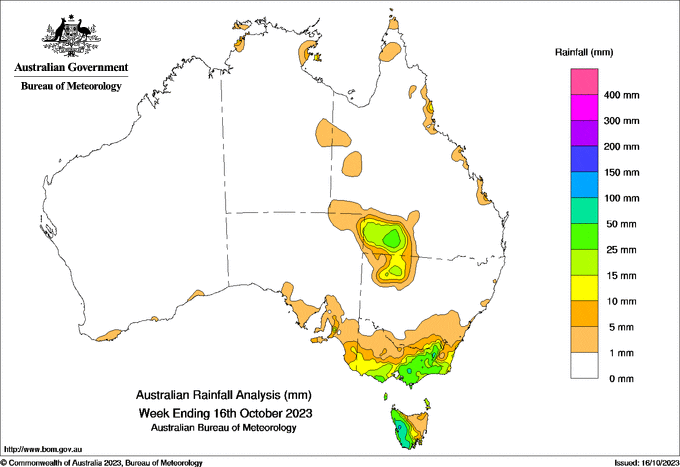 EARLY in the week, an upper trough generated some showers and thunderstorms in north-west New South Wales and south-west Queensland.
A cold front crossed south-eastern Australia, bringing showers to South Australia, Victoria, NSW and Tasmania, before moving offshore during the weekend.
Weekly totals of 50-100mm were recorded across western Tas and parts of southern Vic and NSW, and 10-50mm in eastern Vic.
Weekly totals of 5-25mm were recorded across north-western NSW, southern Qld and south-western Vic.
The highest weekly total was 165mm at Mount Read, Tas, also the location for the highest daily total of 59mm on October 14.