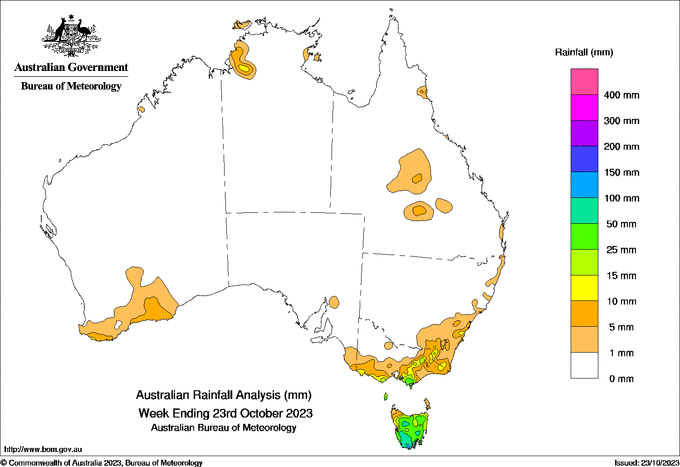 A LOW-PRESSURE system developed on October 20 and moved towards Tasmania; it deepened and intensified on October 21 bringing damaging winds, showers, thunderstorms and heavy rain to much of Tasmania. 
A cold front moved over southern Western Australia on October 22, bringing light showers. 
Much of Tasmania had weekly totals of more than 25mm with an area in the south exceeding 50mm for the week. 
Weekly totals greater than 10mm were recorded in parts of southern and eastern Victoria.    
The highest weekly total was 67mm at Southport, Tasmania, and the highest daily total was 53mm at Eaglehawk Neck, Tasmania, in the 24 hours to 9am on October 22.
Most of Australia received little to no rain during the week.