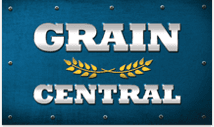 GrainCentral.com is a free daily online news and market information service dedicated to the Australian grains and cropping industry.
It is written by industry specialists, editor Liz Wells and commodities editor Henry Wells, with daily price updates and market intelligence from Lachstock Consulting (see profiles below).
Grain Central is independently owned and published by experienced rural journalists, Jon Condon and James Nason, who also produce similar online news services for the Australian beef and sheep industries, Beef Central and Sheep Central.
Why Grain Central?
Every day, Grain Central is updated with content written by experienced specialists for the Australian grains and cropping industry, including:

local, national and international industry news;
grain market and price trends;
domestic and export supply and demand updates;
property and machinery developments;
weather forecasts.

Grain Central only writes articles of interest to the grain industry – NO clickbait or stories that don't deliver what headlines promise!

We believe quality and important information should be available to everyone in the industry, which is why we have chosen to provide our content for free, supported by advertising revenue, to ensure it is accessible to all users at no cost and without the requirement of a paid subscription.
Editor: Liz Wells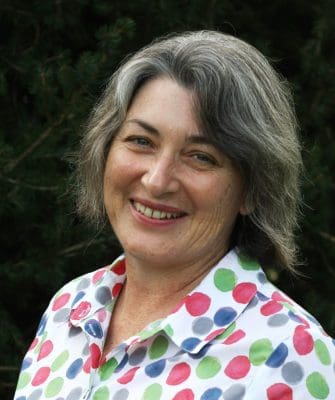 Liz Wells was born and raised in Sydney, and gets her country connection from holidays spent on her mother's family's grain and sheep farm near Grenfell in NSW.
After a stint at ABC Radio and with a journalism degree in hand, Liz pursued the ag journalism path in 1989 by joining The Land newspaper, which saw her primarily cover central and southwest NSW.
In 1995, Liz went global by becoming Knight-Ridder's Australian agricultural correspondent. This involved reporting on Australia's grain, meat, fibre and sugar industries from her base in Sydney, and then the Canberra Press Gallery. Liz also co-ordinated Asian reporting of cotton and feedgrain markets, and travelled overseas and around Australia to cover events for the newswire.
A move to Toowoomba saw Liz work in regional newspapers and freelancing for organisations including CSIRO and GRDC before returning to agriculture with the Fairfax Group, and then in corporate communications with the University of Southern Queensland.
Liz has been writing for Grain Central since its inception, and took over from Grain Central's founding editor Neil Lyon when he retired in December 2021.  Liz is married to Henry Wells.
Journalist: Emma Alsop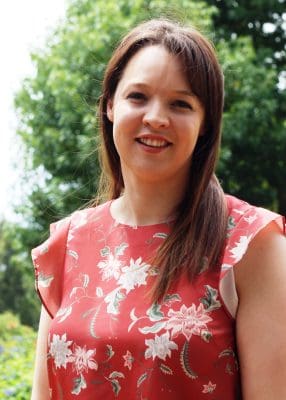 Born at Inglewood in the Goondiwindi region and growing up predominantly in Dalby on Queensland's Western Downs, Emma has a love for rural communities and a keen interest in the agriculture industry.
She completed her journalism studies at the University of Southern Queensland in 2014 and, after a short stint living in Brisbane, moved back to the Darling Downs in 2015.
Emma started her journalism career working for small independent newspapers in townships across the Toowoomba region, and spent five years covering the issues affecting the community of Oakey.
Emma is Grain Central's national property writer, and works with Liz and Henry to cover industry news and issues with a focus on summer-cropping regions.
Commodities editor: Henry Wells
Henry Wells has been working in agriculture since the 1970s.
Born and raised in South Australia, he spent two years working in its north-east pastoral zone before heading east to obtain his degree in agricultural economics from UNE.
His Melbourne years included stints with AWB's domestic pricing division, and trading barley, wheat, soymeal and other commodities with Bunge Corporation prior to going into grain broking.
Henry has more than 25 years' experience as a domestic and export broker of bulk and containerised grains, pulses and oilseeds to destinations including Asia, Europe and the Middle East.
He has also grown summer and winter crops, and worked as an arbitrator on grain industry matters.
Despite being a Darling Downs resident since 1989, Henry maintains strong links with his state of origin, and loves nothing more than taking wife Liz and the kids on trips to the family's sheep and cattle leasehold in South Australia's low-rainfall country.
Sales executive: Sally Inslay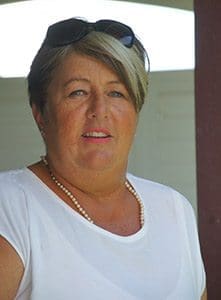 Sally Inslay is a sales professional with 35 years' experience in the rural and regional media industry, working with both APN and Fairfax Media.
She has a strong and enduring connection with all agricultural sectors, from her base near Pittsworth on Queensland's Darling Downs.
Prior to joining Beef Central and Grain Central in September 2016, Sally worked for more than 16 years with Queensland Country Life, as both a senior sales executive and sales manager building long- standing client relationships. She has a proven track-record in developing and nurturing agribusinesses to achieve their sales and marketing objectives, and has developed a strong understanding of online media.
During her earlier career in print media sales, Sally was also the sales manager for ALFA Lotfeeding magazine, and sales executive for the Australian Cotton Grains publication.
She grew up on a sheep/grain property at Hannaford in Western Queensland, and now with her husband of 30 years, Steve, enjoys her own small property at Pittsworth, running a small herd of cattle and a few sheep.
Sally's primary sales role covers the following areas:
Rural property
Grains and cropping
Commercial livestock and stud stock
Contact Sally on 0419 471 578 or email [email protected]
Market intelligence: Lachstock Consulting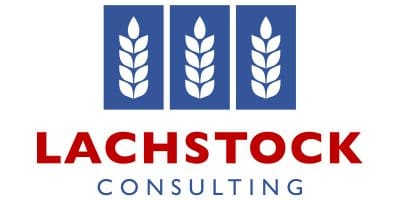 Lachstock Consulting was founded in 2007 by Lachie Stevens as the wheat market approached deregulation. The evolution of grain marketing, procurement and distribution brought with it a rapid increase in grain price and grain product release. More participants appeared and with more products hitting the market the function of selling and buying grain often became more complex. Lachstock Consulting aimed to take some of the complexity and noise out of the market, bring the focus back to the key drivers of the business and then build goals specific to the farm business and then choose which suite of new products would suit. Often people started with the solution or the product, so bringing it back to the horse first provided greater success and alignment to business objectives. To increase profitability and reduce risk.
For Australian farmers, Lachstock Consulting provides solutions in grain farming, dairy farming, poultry farming, pork farming and livestock farming around price risk management, market risk, brokerage, logistics, quality control and marketing information. For Corporate Agribusiness, Lachstock Consulting provides supply chain, research, market risk, logistics, brokerage, and management consulting services to traders, exporters, government, consumers, transport companies and investment banks. For all customers Lachstock Consulting services are based on objective analysis and real business situations. For more information visit Lachstock Consulting here
What readers have said about our daily emails and news website:
"As a subscriber to Grain Central, I find it a concise, informative, daily summary of news in the Australian and international grain industries.
"Details of new technology, price and production trends, and weather situation are regularly reported.
"Another handy tool for the farmer's information tool box."
– Former University of Sydney farm manager and conservation farming proponent, Jeff Esdaile
"Grain Central is quick to get the story out while the news is relevant.
"I find looking for older stories easy on the website.
"I always find my quotes are accurately portrayed from our conversations.
"Grain Central covers news from the whole country and is relevant to growers in all states."
– GrainGrowers regional co-ordinator for Western Australia, Alan Meldrum
"Grain Central gives me a quick glimpse of what is happening across the Australian grain industry.
"When I see something that catches my eye, I put it aside to read later and in more detail.
"A great way to stay connected."
– Agricultural scientist and consultant, David Freebairn
Feedback from Grain Central's most recent reader survey: 
Keep up the great work. I would otherwise expect to pay for this, so click on your ads.
Topics concise and to the point.
Great publication, keep it up.
Timely.
Good range of articles that cover all cropping regions.
Should be more of it – info is very relevant in my game as a rural property agent.
Nothing not to like.
I don't know of anything that covers grain news specifically as regularly as Grain Central does and isn't just focused on GRDC funded activities as things like Groundcover are.
Hard to fault really.
No problems. A very good daily email.
The daily email is excellent, I have added Agribusiness to my news feeds.
My favourite is the Market Wire, followed by grain stories, particularly relevant to the harvest.
Doing a good job.
Continue Market Wire and harvest coverage. New machinery.
Good news stories – how good operators make it all work.
Information is good, property reporting is excellent and usually " hot off the press".
Info from this site is so relevant and useful in my every day process.
A well done service.