About Us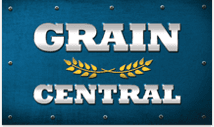 GrainCentral.com is a free daily online news and market information service dedicated to the Australian grain industry.
It is written by industry specialists, editor Neil Lyon and commodities editor Henry Wells, with daily price updates and market intelligence from Lachstock Consulting (see profiles below).
Grain Central is independently owned and published by experienced rural journalists, Jon Condon and James Nason, who also produce similar online news services for the Australian beef and sheep industries, Beef Central and Sheep Central.
Why Grain Central?
Every day, Grain Central is updated with content written by experienced grain specialists for the Australian grain industry, including:

local, national and international industry news;
grain market and price trends;
domestic and export supply and demand updates;
property and machinery developments;
weather forecasts.

Grain Central only writes articles of interest to the grain industry – NO clickbait or stories that don't deliver what headlines promise!

We believe quality and important information should be available to everyone in the industry, which is why we have chosen to provide our content for free, supported by advertising revenue, to ensure it is accessible to all users at no cost and without the requirement of a paid subscription.
Editor: Neil Lyon
Neil Lyon brings to Grain Central a long track record of experience in agriculture and agricultural media.
Born and raised on a beef cattle property near East Gresford in the lower Hunter Valley of NSW, he graduated from the Tocal Agricultural College at Paterson in 1974.
Shortly afterwards, he returned to work at the college as an instructor and practical skills trainer for the next 11 years.
In 1988 Neil then moved on to a career in agricultural journalism that included 27 years with the Rural Press/Fairfax group of agricultural publications where he held a range of positions from country rep to national writer and editor.
His work in rural journalism has taken him not only around Australia but around the world. Overseas assignments have included visits to the international wheat breeding centres at ICARDA in Syria and CIMMYT in Mexico, and the SIMA international machinery exhibition in France.
In 2006 Neil won the Australian Star Prize for agricultural writing which took him to the International Federation of Agricultural Journalists' conference in Norway.
Having written thousands of specialist agricultural articles, Neil has a well-honed capacity to communicate with industry leaders, researchers and farmers and a particular talent for condensing often complex agricultural topics into practical stories and reports to suit a wide farming audience.
Commodities Editor: Henry Wells
Henry Wells has been working in agriculture since the 1970s.
Born and raised in South Australia, he spent two years working in its north-east pastoral zone before heading east to obtain his degree in agricultural economics from UNE.
His Melbourne years included stints with AWB's domestic pricing division, and trading barley, wheat, soymeal and other commodities with Bunge Corporation prior to going into grain broking.
Henry has more than 25 years' experience as a domestic and export broker of bulk and containerised grains, pulses and oilseeds to destinations including Asia, Europe and the Middle East.
He has also grown summer and winter crops, and worked as an arbitrator on grain industry matters.
Despite being a Darling Downs resident since 1989, Henry maintains strong links with his state of origin, and loves nothing more than taking wife Liz and the kids on trips to the family's sheep and cattle leasehold in South Australia's low-rainfall country.
Business Development Manager: Rod Hibberd
Rod Hibberd has had a diverse 35-year career across the Australian agricultural sector, working both with large corporate entities and smaller more specialised industry service providers.
At different times he has worked in research agronomy, sales and marketing, business management, e-business development and supply chain management.
He holds a degree in Agricultural Science majoring in land resource management from University of Queensland, and a Graduate Diploma in management major in marketing from UCQ, Rockhampton.
Prior to joining Nascon Media and Beef/Sheep Central in August, 2014, he was sales and marketing manager with Grevillia Agriculture, a niche supplier to agriculture supplying a range of specialty products to the cropping and fodder industries.
Earlier in his career he worked as a senior sales executive with agricultural newspaper publishers Fairfax Ltd; Grainco Australia (supply chain management); QBT, a small privately-owned biotechnology company; Crop Care Australasia and Incitec.
Rod's broad management and operations experience across Australian agriculture and publishing leaves him well-equipped to help your business design and execute a highly-targeted, effective online marketing campaign, through Beef Central and/or Sheep Central.
Market intelligence: Lachstock Consulting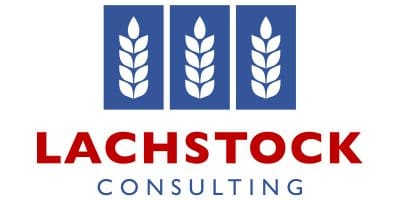 Lachstock Consulting was founded in 2007 by Lachie Stevens as the wheat market approached deregulation. The evolution of grain marketing, procurement and distribution brought with it a rapid increase in grain price and grain product release. More participants appeared and with more products hitting the market the function of selling and buying grain often became more complex. Lachstock Consulting aimed to take some of the complexity and noise out of the market, bring the focus back to the key drivers of the business and then build goals specific to the farm business and then choose which suite of new products would suit. Often people started with the solution or the product, so bringing it back to the horse first provided greater success and alignment to business objectives. To increase profitability and reduce risk.
For Australian farmers, Lachstock Consulting provides solutions in grain farming, dairy farming, poultry farming, pork farming and livestock farming around price risk management, market risk, brokerage, logistics, quality control and marketing information. For Corporate Agribusiness, Lachstock Consulting provides supply chain, research, market risk, logistics, brokerage, and management consulting services to traders, exporters, government, consumers, transport companies and investment banks. For all customers Lachstock Consulting services are based on objective analysis and real business situations. For more information visit Lachstock Consulting here
What readers have said about our daily emails and news website:
Keep up the great work. I would otherwise expect to pay for this, so click on your ads.
Topics concise and to the point.
Great publication, keep it up.
Timely.
Good range of articles that cover all cropping regions.
Should be more of it – info is very relevant in my game as a rural property agent.
Nothing not to like.
I don't know of anything that covers grain news specifically as regularly as Grain Central does and isn't just focussed on GRDC funded activities as things like Groundcover are.
Hard to fault really.
No problems. A very good daily email.
Having to leave the site to access an article is annoying and time consuming.
The lousy internet speed does not help. I know this is not your fault so please keep the heat on the ISP providers and NBN.
The daily email is excellent, and I have added Agribusiness to my news feeds.
My favourite is the Market Wire, followed by grain stories, particularly relevant to the harvest.
Instead of 00 stories for say Stock and Land that are not relevant, you have a few stories that are.
Doing a good job.
You could consider having some monthly features that might cover significant activities for that time of the year. eg Crop protection, new technology, nutrition, harvest, planting.
Continue Market Wire and harvest coverage. New machinery.
Good news stories – how good operators make it all work.
I am hoping for improvements in ISP and Internet access. I am wireless only and this is hit and miss. (only 16 kms out of Dalby??? and Telstra says it is doing a good job???? ACCC???)
More breaking news occasionally would be good.
I would like to see more in-depth market information similar to the Farm Futures app.
Information is good, property reporting is excellent and usually " hot off the press". Info from this site is so relevant and useful in my every day process.
A well done service.