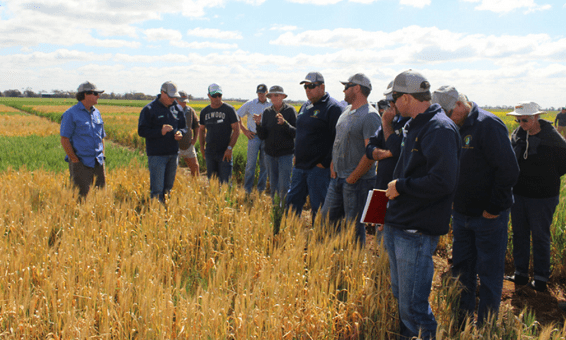 BEANSTALK AgTech has called for applications for the inaugural Graft Aus-India AgTech Challenge 2019 which will give innovators from across Australia and India the chance to bring transformational, climate-smart solutions to grain growers.
The Graft Aus-India AgTech Challenge is a two-way market-access challenge seeking the best and brightest technologists, start-ups and companies from across Australia and India to drive innovation into the vital rain-fed grains industries in both countries.
Sponsored by the Grains Research and Development Corporation, the Birchip Cropping Group, and FarmLink, the challenge gives Indian and Australian startups the opportunity to test, validate and scale out-of-the-box solutions to the shared challenges of climate change.
Graft program manager William Taing said India was a natural partner for the program.
"India not only faces challenges adapting to climate change, but importantly, the Indian startup ecosystem is tenacious, and makes things happen even in the most difficult situations," he said.
GRDC's business development and commercialisation manager Fernando Felquer said Australia's grain production could only benefit from collaboration with India's startup community.
"To achieve enduring profitability for Australian grain growers, transformational change is required across the industry. More of the same is not going to be good enough to meet the challenges that face us and the industry now and into the future," he said.
"We consider that AgTech startups are a valuable source of innovation that can help us address issues and exploit opportunities that will benefit the Australian grains industry."
In India, increasingly unpredictable monsoons, which make up 70 per cent of their annual rainfall, are causing challenges for the country's critical smallhold grains sector. Farmers there are seeking solutions from Australia's diverse AgTech ecosystem.
In Australia, farmers are looking to India's thriving tech hub for an injection of fresh ideas and proven technologies that have the potential to be tailored to local needs. Solutions of particular interest relate to water-management, soil-health, plant resilience, stubble management and alternative income streams.
Selected Indian startups visiting Australia will get the chance to:
Pitch to GrainInnovate, a $50m venture capital fund for the grains industry ready to back promising and viable solutions.
Up to $100,000 in seed-stage funding, $500,000 in angel-stage funding and $5 million in series A funding is potentially on the table.
Graft and their partners will be selecting a total of 12 participating startups (six from Australia and six from India) with grassroots industry encounters as well as direct-line access to leading producers, investors, corporate partners, and government.
Participants in the 10-day in-country program will get a chance to:
Assess market readiness for their product offering
Localise their product for the Indian & Australian market
Create opportunities for a local trial
Experience first hand how decisions are made in respective farm systems
Be mentored and supported by industry leaders
Initiate partnerships with producers, corporates and governments.
Initiated by Beanstalk AgTech and its India outreach partner T-Hub based in Hyderabad, the newly-launched Graft initiative aims to accelerate the adoption of agricultural technologies across borders through tailored market entry programs focusing on localisation of suitable technologies and business models that drive strong commercial outcomes and impact.
Source: Beanstalk AgTech
Information about the challenge is available at www.graftchallenge.com