THE oppression of women, children being trained to use AK-47's, and no healthcare. These are some of the features you'll find in countries overseas which have faster and more consistent internet connectivity than Australia.
And it's old news that many Aussie farmers are fed up with poor connectivity. It's difficult to run a multi-million dollar business in 2018 without good internet, and despite the $49 billion National Broadband Network, we're embarrassingly ranked 55th in the global internet speed rankings.
Last year, south-west Queensland farmer Andrew Sevil got so fed up, he built his own 53 metre tower on his property near Dirrinbandi, just so he could access high-speed internet from a nearby town. He wanted to enable agtech tools including tank level sensors, dam sensors, electric fence testers and cameras. Andrew is one farmer in a long list who have built their own network.
Despite patchy services to rural areas and consequently some apprehension regarding agtech, the reality is that we can't wait for every single farm in Australia to have fast internet before we aggressively implement agtech. And the good news is, we don't have to.
New and improved technologies on the market mean we don't have to rely on the NBN or expensive commercial networks to get the job done. There's a breed of technology enabling IoT (internet of things) that's cheap, easy to install and gives great reach and wireless accessibility across the farm.
Low Power Wide Area Network (LPWAN) platforms such as Sigfox and LoRa are making great in-roads in farming by enabling the collection of valuable data that helps manage assets, soil moisture, livestock monitoring and crop rotations, just to name a few.
The network uses license-free sub-gigahertz radio frequency bands to wirelessly connect cheap, long-life battery-operated tools. This enables wide range transmissions in rural areas with small data packets that use tiny amounts of power.
Simply put, it means farmers and graziers don't need to rely on mobile networks to power their agtech solutions.
Better yet, the wireless systems mean that gone are the days of running cords into paddocks; network gateways aggregate all the data and use what internet you do have back at the farm to upload this data into the cloud, or via your preferred agtech platform, when you want.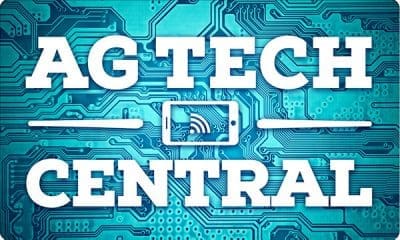 While they've been around for a few years, these networks aren't yet mainstream, but they're fast becoming the weapon of choice for agtech startups.
Of course if these connectivity platforms were owned or sold by our big commercial networks, fuelled by lucrative marketing budgets, you can bet they would have been dangled in farmers' faces from Dover to Darwin.
Agtech startups don't have the same luxurious marketing budget, therefore they rely on hustling and good communication to get these networks, and therefore their agtech products, on-farm. If they didn't, like farmers, they'd be at the mercy of current incumbents who require the purchase of $20 sim cards per sensor to power the IoT solution. Ouch!
What is really cool to see are towns and cities like Mildura and Launceston on the front foot in this space. Both places, through localised support, are connecting up their own widespread LoRaWAN networks to support the region and fuel widespread productivity for all industries.
This vision and adoption of new infrastructure is enabling businesses and startups to come in, plug and play, and get on with the job of driving greater efficiencies for farmers or other users.
There's no question that as hardware, including sensors, become cheaper and cheaper, the only thing holding us back is connecting it all up. So if there are alternative solutions to power agtech on your farm, why not give it a crack?
Don't stop harvesting data
The next concern that I often hear is: "What do I do with all this data? There are not yet platforms or software that I can use to interpret all data."
Well in some cases, they're correct, but don't let that deter you collecting. Do you wait for a buyer or solution before you harvest a crop? Nope. Harvest the data, store it and if you can't use it now, you most likely will be able to soon.
I'd say for the diminishing cost of its capture and sunk costs to store it, it's worth having.
It'll most probably be valuable historic data one day!
About Sam Trethewey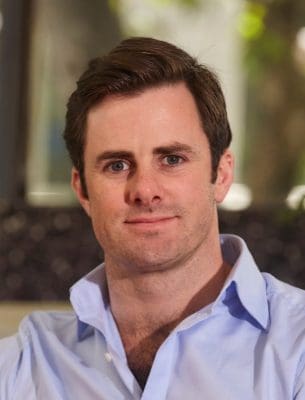 Sam Trethewey is from a farming family and has worked across Australia and overseas on most major commodities including beef, wool, lamb and cropping. He co-founded SproutX, Australia's first and largest agtech accelerator and investment fund where he spent nearly three years developing an ecosystem of support for agtech startups. He has been a regular commentator on agriculture through print, radio and online and has recently started his own food production company whilst also working as Head of Brand for Redhanded, a rural and regional communications specialist.
Questions? If you've got an agtech topic you'd like Sam to tackle, please email [email protected]