AGRIFUTURES Australia and the Australian National University (ANU) are partnering on a new study into space technology that will offer practical insights on innovative use cases for Australia's agricultural, fisheries and forestry industries.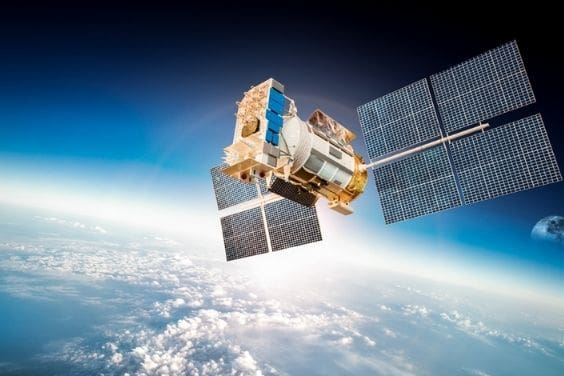 The study's findings are due to be published in November.
In-paddock adoption of space technologies is key to lifting producers' productivity and sustainability, but firstly there needs to be an understanding of what it means for farm enterprises and what technology is available to solve industry pain points.
The study is exploring why farmers should be looking to space to solve industry challenges and help the sector take full advantage of opportunities on the horizon.
Game changers
Space technologies – notably, satellite imaging, low bandwidth sensors, GPS tracking, paddock level imagery and weather forecasting – are proving to be game changers in the quest for improved food and fibre production.
Critically, these technologies also have a role to play in early warning systems to better manage and respond to natural disasters.
World Space Week 2020 takes place on 4-10 October and provides an opportunity to shine a light on this ground-breaking AgriFutures Australia research into space technologies and start engaging producers in conversations around what it means for them.
Specifically, the research will deliver key insights into what is happening on a global scale, as well as practical use cases for producers to navigate the use of space-based technologies on-farm.
New space frontier
AgriFutures Australia manager, national rural issues, Jane Lovell, is excited about the prospect of promoting this upcoming work and noted that while the space frontier will help improve productivity and create efficiencies, it is also a new language for many producers.
"This work will help drive the understanding and literacy of space technology among producers and open their eyes to how they can practically use it to generate productivity and efficiency gains for their business," Ms Lovell said.
"The study, out later this year, couldn't be more timely, given the World Space Week 2020 theme 'satellites improve life'. Significant advances in space-based technologies, coupled with reduced launch costs, have created exciting opportunities to develop innovative new products."
Ms Lovell is urging farmers to rethink what space can offer.
"Typically this type of technology has been the domain of sectors like mining and defence, but the light has been switched on in our understanding of how agricultural industries can also benefit from new space applications and technologies," she said.
"While the AgriFutures Australia and ANU work will largely focus on producers, it has already stimulated discussions among tech developers, looking at how the application of space technology could also help solve agricultural problems."
Source: AgriFutures Australia