PLANT breeding company, Australian Grain Technologies (AGT), is releasing four, new, APH-classified wheat varieties for the northern region this season, as well as its first barley variety.
At a field day run by Woods Seeds near Goondiwindi in southern Queensland, AGT's northern region marketing and seed production manager, Douglas Lush, outlined the credentials of AGT's new wheat lines – Sunflex, Sunmaster, Suncentral and Sunblade – and the first AGT barley, Beast.
Sunflex
Mr Lush said Sunflex was the earliest sowing opportunity variety that fitted into the slow, spring-maturity category of varieties like Coolah, Gregory, Faraday, Flanker, Lancer and Stealth.
"Sunflex is probably the earliest of those in terms of sowing opportunity. You could kick off with something like Sunmax in mid-April, then the next variety you might go to would be Sunflex," he said.
"Sunflex has a particular fit for the early, deep sowing situations. It has a longer coleoptile and large seed size. That combination seems to give good emergence and early vigour, so you get good establishment quickly.
"In Central Queensland, maturity-wise it behaves similar to Coolah. It has temperature dependency with maturity, so the further north you go the quicker it seems to be. Through southern Queensland and northern New South Wales it is generally five days longer to maturity than Coolah. As you move to southern NSW where it has a good fit as well, it has a much longer season than Coolah and is similar to Sunmax."
Sunflex has good foliar disease resistance and has no issues with lodging.
Sunmaster
Moving up through the maturity levels, Sunmaster is a Suntop-type AGT has developed as a high yield option to replace Suntop.
"It has Suntop attributes such as disease resistance, and tolerance to crown rot and root lesion nematodes. It is six to nine per cent higher yielding than Suntop in AGT breeding trials. So, it maximises yield, and does it in a shorter plant type," Mr Lush said.
Suncentral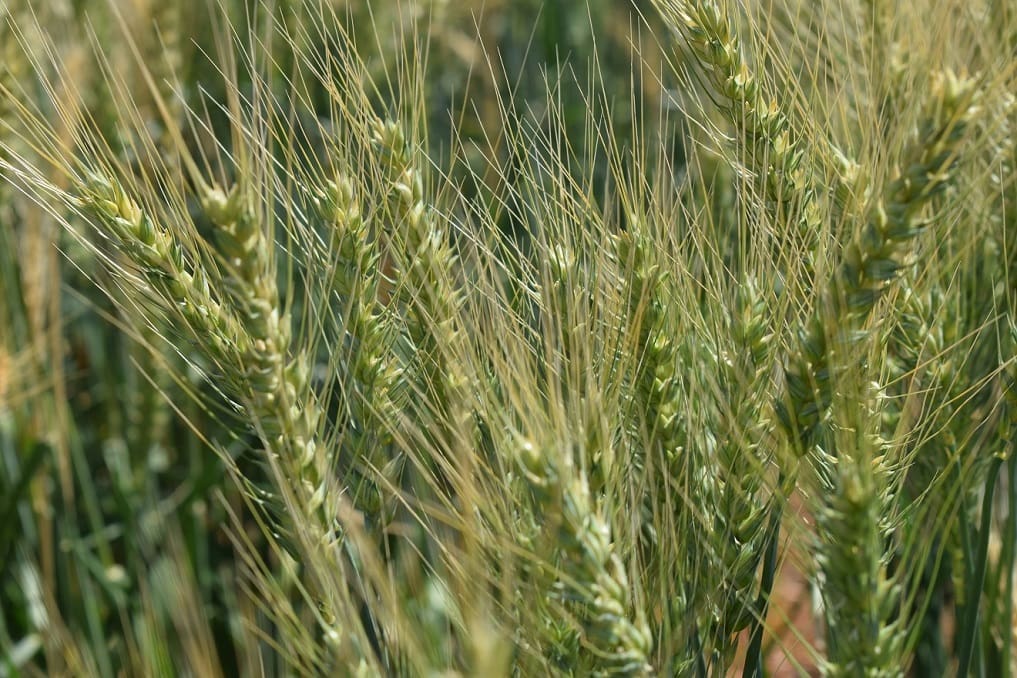 A sister line to Sunmaster is Suncentral which is a quicker maturing variety more like Spitfire.
"It suits shorter-season environments which are common in Central Queensland, south west Queensland and north west NSW where the quicker-maturing varieties tend to dominate and have a fit," Mr Lush said.
"With Sunmaster and Suncentral there is an overlap with geographical spread. The focus of Suncentral is more for the western areas.
"Suncentral has good tolerance to root lesion nematodes and crown rot. Seed size is a little bit better than its parent, Suntop, and has a lower level of screenings. It has 8pc or more higher yield than Suntop."
Sunblade
Mr Lush said the fourth variety, Sunblade CL Plus, was based on Suntop but had Clearfield tolerance genes giving it two-gene intervix herbicide tolerance.
"That provides a lot of options for farmers. They can very easily go into a Clearfield system and not rely on the barley varieties to do that work for them," he said.
"They can use a wheat variety that will give them top-end yield, cover the bases of crown rot and nematode tolerance and do it with an APH-classified wheat."
Beast barley
Mr Lush said AGT was releasing its first barley variety, Beast, which had been developed for the nation-wide cropping zone.
"It is a feed barley but is in the malting accreditation process which is still a few years away," he said.
"Beast is a high-yielding feed barley variety that is a similar plant type to Compass, but up to a week quicker in maturity than Compass. It has equivalent disease tolerance and resistance to Compass.
"We see a particular fit for it in the northern region in the low to medium rainfall environments. It yields well and maintains a good seed size."