THE Australian Oilseeds Federation is forecasting Australia's 2022-23 crop at 6.75 million tonnes (Mt), to break the record set in 2021-22 of 6.33Mt.
In its October crop report released on Friday, the AOF forecast for a record figure comes despite very wet conditions in New South Wales and Victoria.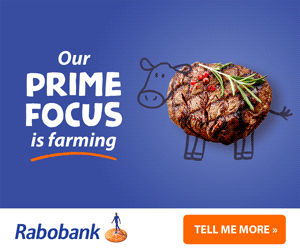 These add increased uncertainty to the forecast as crops have generally withstood the wet conditions of recent months fairly well, but the ability to access paddocks for windrowing or harvesting will be limited in many cases.
Crop conditions in South and Western Australia are very good and high yields are expected, with both states expecting to deliver all-time record canola crops.
With the exception of WA, all canola-growing regions had a very wet October with decile 10-plus rainfall. In contrast, conditions in WA were near perfect, allowing crops to reach maturity with solid moisture stores, limited rainfall, and cooler-than-average temperatures.
| | | | | |
| --- | --- | --- | --- | --- |
| | 2021-22 hectares | 2021-22 tonnes | 2022-23 hectares | 2022-23 tonnes |
| NSW | 700,000 | 1,637,000 | 760,000 | 1,250,000 |
| Vic | 500,000 | 1,144,000 | 570,000 | 1,150,000 |
| SA | 230,000 | 418,000 | 270,000 | 550,000 |
| WA | 1,540,000 | 3,130,000 | 1,750,000 | 3,800,000 |
| TOTAL | 2,970,000 | 6,329,000 | 3,350,000 | 6,750,000 |
Table 1: Final 2021-22 area and production estimates, and October 2022 area and production estimates. Source: AOF via industry estimates from the Grain Industry of WA, NSW Department of Primary Industries, and Victoria's Department of Economic Development, Jobs, Transport and Resources.
New South Wales
NSW has been subjected to the wettest growing season for decades, and possibly on record.
Much of the canola-growing regions experienced decile 10 or more rainfall during the growing season.
The exceptions were the eastern Riverina and some northern sections of the south-west slopes, which experienced decile 8-9.
This presented challenges throughout the season, with some paddocks too wet to sow, staggered establishment, or abandoned crops in some areas, and generally higher fungal-disease pressure.
However, on well-drained areas, crops performed extremely well through the season and despite not insignificant levels of crop losses towards the end of the season, the overall state production is still expected to be one of the highest on record.
An average yield of 1.6 tonnes per hectare has been applied to the area to be harvested, as crops that have done well are in very good shape, offsetting the crops that have fared poorly.
In the north and north-west of the state, windrowing has commenced where paddocks could be accessed, but over-wet paddocks in many areas will prevent access for windrowing and, subject to drier conditions in November, growers will harvest via direct heading.
The unusual seasonal conditions have prolonged the season, with harvest expected to be prolonged. In the central west, most recent flooding in the Lachlan Valley has led to crop losses, while crops off the flood plains, but on heavier soils have also not fared well. Trafficability is an issue, with direct heading likely to be the major approach for harvesting.
Further south in the Riverina, waterlogging in some areas remains an issue, with reports of lodging occurring, driven as much by poor and shallow root structure as it is by larger-than-normal biomass.
Victoria
Victoria's season has been more kind than NSW's, at least up until late October. Despite starting the season with lower-than-optimal soil moisture, regular passing fronts were able to provide more than enough moisture for the crops to establish well and progress through the season. Fortunately, when the unseasonal heavy rain came in October, most canola crops were well enough developed to withstand the moisture. The Mallee has been the standout region this season, with decile 10 plus rainfall averaged over the growing season expected to deliver exceptional yields.
Resulting from the October rain and floods, up to 10 per cent of the crop may have been lost, but as with NSW, where the crop performed well, it performed very well.  Trafficability will be an issue in many areas with the recent heavy rain, which will drive growers to direct head. With generally little experience in direct heading and a particularly large biomass this season, harvest is likely to be problematic for many growers.
Blackleg seedpod infection has also been triggered by the recent rain, while the incidence of alternaria has also been higher.
South Australia
SA has experienced a near-perfect season likely to result in a record production level, with a yield just over 2t/ha. Unlike NSW and Victoria, there is not expected to be any issues accessing paddocks for windrowing or harvest, with the exception of the southern Eyre Peninsula (EP).
All major canola-growing areas are expected to produce excellent results, with October rains giving crops in the Mallee a final push to deliver strong yields with harvest now under way.
Elsewhere, crops are looking very good in the South East, although large biomass may present a challenge for windrowing and harvest, with lodging already beginning to occur in same places.
On EP, crops are also in excellent condition, although in the southern EP there is a presence of alternaria and sclerotinia which may impact yield in those crops. While windrowing is under way in the northern EP, further south, the very wet topsoil may restrict access for windrowing; if drying conditions persist, growers will direct head their crops.
Western Australia
WA had an excellent finish to the canola season, with average-to-cooler temperatures during September and October, minimal frosts and rainfall at or close to average throughout most of the Wheatbelt.
WA is likely to produce another record canola crop, with some industry opinions being that total production may exceed 4Mt as the ideal finishing conditions have produced more pods than usual with larger seed size.  Applying a more conservative yield of 2.17t/ha, well above the WA average of 1.5t/ha, it will still deliver a record crop of 3.8Mt.
Harvest is well under way in the north, with the first million tonnes of canola already delivered to CBH as of last week. Yields are higher than expected with oil levels also expected to be well above average in many cases.
Source: AOF