SMART Food, like millet and sorghum, can tackle some of the biggest global issues of today including malnutrition, poverty and climate change because they are super-healthy and hardy.
Australia has the right agroecology to be a leader in spreading the 'smart food' movement and benefit from what is hoped will be a new food trend.
This was a key message India-based International Crops Research Institute for the Semi-Arid Tropics assistant director general, Joanna Kane-Potaka, delivered in her address to the Crawford Fund annual conference in Canberra this week.
"Smart Food – food that is good for you, the planet and the farmer – can have a major impact on the mega-global issues of malnutrition, poverty and environmental degradation," Ms Kane-Potaka said.
"World agriculture needs to reduce the reliance on rice, wheat and maize which provide 50 per cent of the world's calories and protein but crowd out other nutritious, naturally climate-smart foods.
"Smart Food that can be eaten as staples in developing countries can have a major impact on some of the leading global issues in unison."
Mr Kane-Potaka said Smart Food like millets and sorghum were traditional foods of many countries across Asia and Africa, survived well in hot dry marginalized lands and would be suitable for Australia's harsher agroecology, especially in times of drought.
"I have seen serious drought in different continents, as currently underway in parts of Australia. Of course, zero water does mean zero crops but millets, especially pearl millet, are one of the hardiest crops and basically the last crop standing in times of drought," she said.
"They are a risk management strategy for farmers the world over. Australian farmers and processors would do well to reconsider them beyond a forage option as particularly climate smart."
Ms Kane-Potaka said there was a need to develop the demand for Smart Food products.
"Australian consumers know very little about millets and sorghum. The few foods that are available on the supermarket shelf often just mention 'whole grain' and only the fine print indicates they are millet or sorghum."
Ms Kane-Potaka noted some of the health benefits, with finger millet having three times the amount of calcium than milk; pearl, little and barnyard millet containing two to four times the amount of iron than meat; and all millets and sorghum being low on the glycemic index and gluten free.
Biotechnology delivers iron-rich cereals
Meanwhile, the University of Melbourne School of BioSciences associate professor Alexander Johnson told the conference biotechnology was helping address the issue of iron deficiency which affected more than two billion people globally.
Associate Professor Johnson said biotechnology was providing one solution by delivering iron biofortified rice and wheat where conventional breeding had failed.
Iron-biofortification of crops can increase the iron intake of populations, at no additional cost to growers, in some of the world's poorest countries.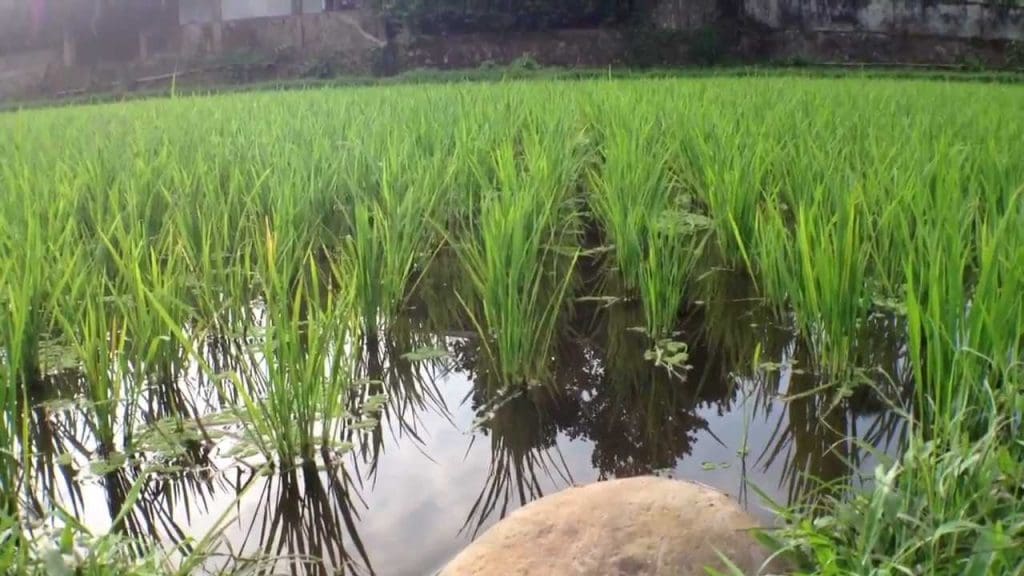 "Micronutrient deficiencies are among the most serious health issues for people in developing countries of Africa, Asia and Latin America with symptoms ranging from poor mental development in children, depressed immune function to iron deficiency anaemia," he said.
"Rice and wheat provide a significant proportion of dietary energy in these countries yet people who consume large quantities of cereals often suffer from "hidden hunger" due to low concentrations of iron, zinc and provitamin A in the grain.
"And with climate change, this problem will grow as elevated atmospheric carbon dioxide decreases iron concentrations in grains such as rice and wheat.
"The development of iron enriched crops – a process referred to as iron biofortification – has emerged as a highly economical and sustainable approach towards increasing iron intakes in developing countries.
"We have used genetic engineering to produce rice and wheat plants that are more effective at mining soil for iron and transporting iron to grain. These iron biofortified plants contain significantly increased iron concentrations in edible grain tissues, yield normally in multi-location field trials, and show high iron bioavailability in laboratory tests."
The first release of iron biofortified rice will likely occur in Bangladesh, but subsequent adoption in West and Central Africa could contribute to major reductions in human iron deficiency, and iron biofortified wheat is likely to have similar impact if adopted in wheat growing regions of North Africa.
The most high-profile biofortified crop, so-called Golden Rice, was developed to address vitamin A deficiency, and is undergoing regulatory approval processes for release in Bangladesh and the Philippines.
"The benefits of iron biofortified rice and wheat can be realised in countries that embrace agricultural biotechnology," he said.
Source: Crawford Fund
The Crawford Fund's mission is to increase Australia's engagement in international agricultural research, development and education for the benefit of developing countries and Australia.
Grain Central: Get our free daily cropping news straight to your inbox – Click here