PACIFIC Seeds has announced plans to launch two new canola varieties to the Australian market following the Chinese government's approval in mid-January of the Bayer-developed TruFlex herbicide resistant trait.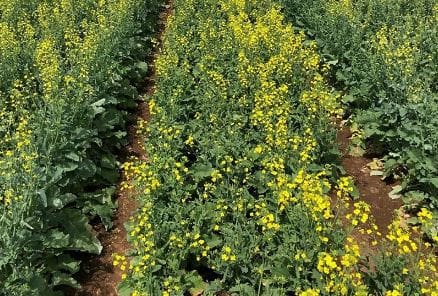 TruFlex is the first new herbicide-resistant trait offering since Monsanto, which was recently acquired by Bayer, launched the Roundup Ready herbicide trait in 1996.
It offers canola growers a wider weed spraying window, extending beyond the current six-leaf stage up to first flowering.
Pacific Seeds managing director Barry Croker said the company had taken a commercial decision to integrate the Truflex trait and conduct seed production prior to approval from China, Australia's largest export market for canola.
"We wanted TruFlex hybrid seed ready for the growing season in April as we anticipated approval from China would come through early this year, however this meant we needed to start production in mid-2018," Mr Croker said.
"We're pleased that the approval has come through, and we have just harvested good pilot quantities of seed in Chile. The seed will ready for sale with the TruFlex trait following the appropriate processes and logistics are completed.
"By providing an extended the spray window, the TruFlex trait offers more flexibility for growers and improved weed management."
Pacific Seeds will have two new hybrids with the Truflex trait available for the 2019 plant – Hyola 410XX which is a straight Truflex hybrid, as well as Hyola 530XT which is an Australian first stack which offers both the Truflex trait as well as triazine tolerance for that hybrid.
Source: Pacific Seeds