THE cotton industry's research and development organisation, CRDC, is calling for applications from cotton industry innovators to take part in a unique series of start-up science workshops.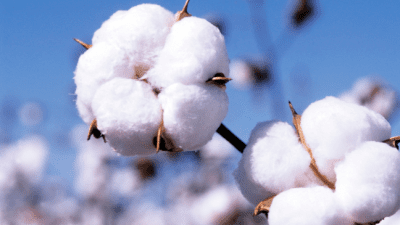 CRDC has partnered with leader in start-up science, Pollenizer, and the Fisheries RDC to run two workshops, the Rural.XO microhacks, to help take innovative ideas and turn them into a reality.
"Keeping cotton at the cutting edge of technology and innovation is at the very heart of what we do," CRDC's executive director, Bruce Finney, said.
"Our role is to invest in research and development for the world-leading cotton industry – both the industry of today, and the one of tomorrow.
"It's not just about being well equipped to face future challenges; but also about creating the future for the industry that we want to see – which involves some serious big picture, blue sky thinking.
"We're already investing $8.5 million into our Cotton Futures program, which looks at the feasibilities of technologies like dissolving cotton, utilising cotton as a substrate for carbon fibre, and using cotton for 3D printing.
"And now, through the Rural.XO microhacks, we're looking to help the disruptors, the innovators, the entrepreneurs – those people who want to challenge the status quo – to take their big ideas and turn them into reality. XO stands for exponential opportunities; exponential opportunities for new ideas to help transform the future cotton industry.
"All innovators within the cotton industry with big ideas are encouraged to apply – individuals, pairs or small groups of cotton growers, researchers, consultants, and agribusiness professionals," Bruce said.
Each microhack will involve a hands-on, two-day workshop in Sydney utilising Pollenizer's famous Startup Science methodology.
Participants will develop their ideas with experts from across the industry, and watch it come to life. The best ideas will have the opportunity to be incubated into real start-up businesses.
Two microhacks will be held – Thurs 9 and Fri 10 March, and Thurs 4 and Fri 5 May.
Thanks to CRDC's support, attendance at the microhacks will be free of charge for the successful cotton industry applicants.
Scholarships are also available from CRDC for travel and accommodation.
Applications for the March microhack are open now, closing Wednesday, February 15.
For more information, or to apply, visit: pollenizer.com/rural-xo.