INDUSTRY body Cotton Australia is still expecting a large national cotton crop despite excessively wet conditions over the main growing areas in New South Wales and Queensland.
However, area planted and bales picked in regions with narrow planting windows and where there has been sustained and significant flooding are expected to be severely reduced.
Following a record 5.5 million bale (Mb) crop last season, the last of which is still being ginned, Cotton Compass last month predicted the 2022-23 crop to reach 5.25Mb.
In its Australian Agribusiness Monthly report released on Friday, Rabobank said forecasters were pegging the crop at a similar "low 5M bale range".
These predictions are positive considering that the final crop production outcome is reliant on more favourable weather conditions kicking in across the rest of the year and into 2023.
Late last week, NSW Emergency Services reported flooding in every inland river catchment, including those that form the borders with Queensland and Victoria, with 99 active warnings and nine major flood warnings in place.
Cotton Australia chief executive officer Adam Kay said his thoughts were with all the farmers who have suffered loss and damage due to the floods.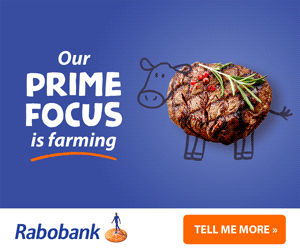 "We are hearing reports of major infrastructure damage following inundation and we are keeping government stakeholders informed," Mr Kay said.
Across all growing regions combined, Mr Kay said cotton production was not expected to be significantly lower than initial forecasts.
"Overall, at this stage we expect around a 10-per-cent reduction on our crop forecasts for 2023, and with about a third of that crop forward sold, we expect strong ongoing global demand for our cotton.
"We can sell every bale we get, so we hope conditions improve quickly."
Southern regions worst hit
Mr Kay said the planting window is closed in regions from the Macquarie Valley south to the Victorian border, and growers now have very limited opportunities to plant or replant after flooding.
He said yields decrease every day that crops after planted after November 1  in this southern third of eastern Australia's cotton-growing area.
Cotton Seed Distributors extension and development agronomist Ella Arnold said only 30pc of the cotton crop was planted in southern NSW and northern Victoria.
She said this amounts to an area of about 25,000 hectares, down from the region's average of 85,000-90,000ha.
"I think the family farmers that have smaller areas definitely got what they wanted in, but anyone with 500ha-plus really struggled to get their full program in," Ms Arnold said.
She said even growers who moved early and planted in late September were not rewarded, with most losing their crops due to cooler-than-average temperatures.
"People did actually start late September…there were a few bigger growers that just had to go and get started to get through the program.
"Most of them are potentially looking at replanting.
"[The plants] have been under so much cold-shock stress through the whole month that they end up being really weak plants.
"Also, the impact of the cold stress on those crops is probably going to carry through to boll fill, and then there is going to be smaller fruit and less fruit."
Hope for northern NSW
The major cotton-growing valleys of the Gwydir and Namoi in northern NSW last month encountered extensive flooding, but Mr Kay said the major damage appears to be to winter crops like wheat and barley.
"The northern half of NSW has a wider planting window and that means growers have till the later half of November to get their crops in and maintain a healthy yield for the coming season.
"We are confident they will achieve that if the rain holds off long enough to get out on their fields and get their crops in the ground."
Rabobank was not bullish for early crops, reporting that up to 70pc of already-planted cotton area in parts of northern NSW has been washed out.
Namoi Cotton chief executive officer John Stevenson said there will definitely be some level of impact to cotton production from the flooding in NSW.
While the company has quantified the effects of the rainfall on ginning and transporting the 2021-22 crop, he said it was as yet unclear how hectares, yield and quality will be influenced by the current weather pattern.
Mr Stevenson told shareholders at the half-year 2023 results meeting on October 25 that the flooding delayed the end of ginning by several weeks, and hindered access to some warehouse sites in northern NSW.
Most of Namoi's gins and warehouses are located in the northern half of NSW, and the company is hoping for an easing in the rain and warmer temperatures to enable growers to finish planting.
"This flooding…in NSW in the heart of the cotton-growing areas will definitely impact planting and yields," Mr Stevenson said.
"It is too early to call what that impact will be; we are still in crisis mode rather than a recovery mode.
"We are watching the weather as closely as anybody else, and we will be looking at that regularly over the coming period."
Qld, NT thriving
Mr Kay said at this stage cotton growers in the Northern Territory and Far North Queensland haven't been impacted by the inundation like the south, with planting expected to occur in December and picking in the middle of next year.
Further south, many farmers already have seed in the ground.
In some parts of southern Queensland, the last of the 2022 crops are being picked, delayed because of floods, while in the Central Highlands and Callide-Dawson in Queensland, cotton planted in August is already doing well, despite some hail damage.
Mr Kay said the professionalism and adaptability of farmers will see good results.
"Every grower has to contend with adverse weather events, but we have the science, the sustainable practices and the innovation to rise above the temporary challenges and retain consistency of quality and supply."
Grain Central: Get our free news straight to your inbox – Click here