BANGLADESH will overtake China as the world's largest importer of cotton within four years, according to the Australian Trade and Investment Commission (Austrade).
Only 0.1 million bales of cotton are locally produced in Bangladesh and the country currently imports more than 6 million bales annually.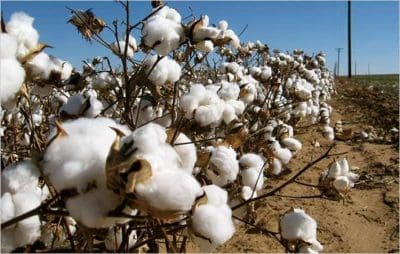 Austrade's New Delhi-based trade commissioner and Bangladesh country manager, Tim Martin, said this figure was projected to double within four years and see Bangladesh overtake China as the world's largest cotton importer.
As the second largest cotton importer in the world, Mr Martin said Bangladesh was a significant cotton export market for Australia, the world's fourth largest exporter, which had "earned a reputation as a reliable supplier of high-quality cotton which has almost zero contamination".
While Australia's cotton industry competes against a highly globalised market, short shipping times from Australian ports of Brisbane, Sydney and Melbourne to Asian markets provide added advantages.
To position Australia as a key cotton supplier to Bangladesh, Austrade Dhaka, in partnership with the Australian Cotton Shippers Association (ACSA), has conducted numerous initiatives with the local textile sector.
This included the 10 member ACSA delegation, led by chairman Tony Geitz, which visited Dhaka in May this year. The delegation participated in seminars which highlighted Australia's cotton capabilities, quality attributes and latest research.
The delegation also met with 90 Bangladeshi business people, textile mill representatives, local agents and importers, to explore further cooperation and partnerships between Australia and Bangladesh.
"While Bangladeshi spinners still think Australian cotton is expensive, tie-ups between textile companies in Bangladesh and big retail buyers in Australia are proving to be a lucrative and growing channel for Australian cotton growers," Mr Martin said. (RKS)
Source: Fibre2Fashion India