NORTHERN cotton-growing regions are bracing for heatwave conditions this week that could play a big part in determining the yield and quality outcomes for this year's crop.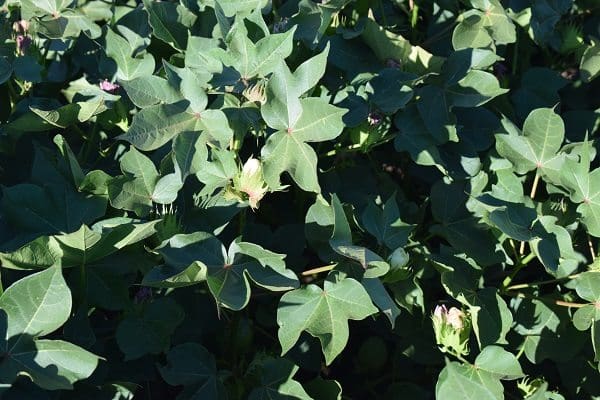 Picking has been underway since mid-January in Central Queensland (CQ) as harvest begins to move through what is expected to be a 4.3-million-bale crop throughout the eastern growing areas this season.
Cotton Seed Distributors (CSD) extension and development agronomist for the Darling Downs and CQ, Sam Lee, said a lot of the early cotton had already been taken off in CQ.
"The very early, August-planted cotton would all be picked by now. The gins in CQ have started up in the last week or so," he said.
"The crop is going okay. I have heard some good reports of yields from growers and what they are seeing on picker monitors. Quality should be excellent because they have got the crop off before any adverse weather."
Darling Downs
Further south on the Darling Downs, Mr Lee said the main picking was still a couple of months away.
"There is a mixed bag for the dryland crops, depending on where they are. There has been some patchy rainfall," he said.
"The rain last week was very good for some of the dryland crops, but was probably too late for other dryland crops, so there will be a mix of yields.
"We will have to wait and see what happens because there is a very ordinary week forecast this week with nearly every day above 40 degrees until Friday. So, there could be quite a lot of fruit shed this week in the hot weather."
Mr Lee said irrigated crops on the Darling Downs were also a mixed bag.
"They have taken a lot more water that growers anticipated they would. A wet summer was forecast, but we haven't seen that. So, growers have had to use more water than anticipated and some people have had to drop some fields out of irrigation in order to have enough water to finish off crops," he said.
"Rainfall the other day was pretty timely for a lot of irrigated crops because they are getting closer to cut out. The rain saved an irrigation for some guys, but the ultimate result on the Downs for the irrigated crops will be dependent on whether growers have enough water to keep up with the crops in the hot weather this week, and what happens afterwards.
"If we get some more general rain, they should be okay. But if we get another hot week it could turn things around."
New South Wales
In north west New South Wales, B&W Rural agronomist in the Gwydir Valley, Ben Dawson, said cotton crops in the area had benefited from favourable growing conditions this season.
"We are seeing crops starting to cut out. The majority will be cut out in the next week," he said.
"It has been a much nicer season than last year. We haven't had the relentless hot weather. We have had some hot periods, but fortunately some reasonably mild nights, so the crops have been able to recover.
"There has been much lower insect pressure this year compared to last year, so we have been able to run high (fruit) retentions all through the season. The crops haven't got away on us and have held good fruit numbers all year.
"Rain has been patchy and water has been an issue. It is really on the line whether some growers will have enough water to make it or not. Fortunately, there was some water for sale a couple of weeks ago that some growers have been able to capitalise on."
Mr Dawson said picking in north west NSW was still a way off with the earliest cotton likely to be defoliated in late March and the first picking in early April. The bulk would be harvested in late April/early May.
Likewise, picking is still a long way off in the southern growing regions of NSW where a record area of around 80,000 hectares has been planted from the Lachlan Valley south to the border area of NSW/Victoria.
Northern frontier
In the far north, Mr Lee said 2000-2500 hectares of dryland cotton had been planted in the new growing area around Georgetown between Cairns and Normanton.
"This will be the second commercial crop they have had up there. They harvested cotton there last year and have planted a bit more area this year," he said.
"It has only just been planted. There is a different window up there to the rest of the industry. They have had a reasonable amount of wet weather in the last couple of weeks and it is coming out of the ground okay."
Mr Lee said there was also the intention to plant about 350 hectares of irrigated cotton in the Ord River area of Western Australia's far north this year.
"It's been too wet so far. They are hoping that, if they can get another dry week, they might be able to get it in," he said.