GLOBAL cotton production for 2018/19 is forecast to be lower, with declines for China, Pakistan, and Australia partially offset by an increase for Brazil, according to the latest monthly report from the United States Department of Agriculture.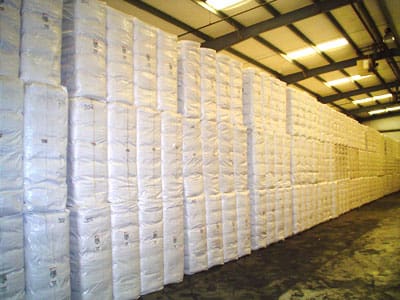 Consumption and trade are forecast effectively unchanged from the previous.
US beginning and ending stocks are lowered 500,000 bales with a higher 2017/18 export forecast.
For 2017/18, production is raised slightly due to increases in Brazil and Australia, while use is effectively unchanged.
However, global trade is up, with higher exports for the US and India accompanied by higher imports by Vietnam, Turkey, and China.
Substantial developments comparatively late in the marketing year have resulted in significant changes to cotton trade estimates in this month's report.
In the United States, May and early June shipments were substantially higher than previously expected and shipping orders remain high, resulting in a 500,000-bale increase in the export forecast for the season to 16.0 million bales.
Shipments were especially strong to Vietnam, Turkey, and China, where imports are likewise raised.
Importer data also shows strong trade. With the impact of the slow New Year's holiday period now past in Vietnam, May imports have remained well above year-ago levels.
While some areas outside of China, such as Thailand and South Korea, have begun to show some weakness in consumption, Vietnam's mill use continues to grow at a robust pace.
China's imports, meanwhile, are forecast up marginally, motivated by fairly strong March and April imports.
Most of this cotton is headed for processing or bonded warehouses, thus does not immediately require import quota.
Given that these imports do not require immediate quote usage, this forecast revision does not rely on changed assumptions about whether or not additional quota will be made available.
Exports and imports are both boosted for India. Exports in particular are higher owing to a very strong April export figure of 238,145 tonnes.
However, that figure included an error overstating April's exports to China by over 80,000t.
The correct cotton and waste April export figure is nearer to 151,000t in total.
Even at this lower level, however, India's April exports were still stronger than is typical, resulting in a higher export forecast for the season.
Source: USDA
Grain Central: Get our free daily cropping news straight to your inbox – Click here