A DELAYED start to harvest is fueling another likely record tonnage for Western Australian growers with a total over the record 24 million tonnes (Mt) looking increasing likely, according to the Grain Industry of Western Australia's (GIWA) November Crop Report released today.
The later-than-normal start to harvest has been due mainly to the very cool mild conditions in spring, continuing right up until now.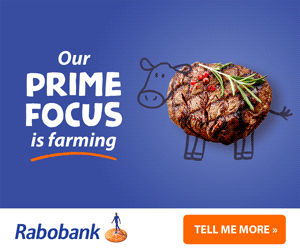 While this is frustrating for some growers wanting to get their crop off, it has fueled the extra tonnes that will likely see this harvest exceed 2021's record production.
The mild finish to the season, and rain in late August and early September, have combined to finish off a near-perfect season across all grain-growing regions of the state.
Rainfall in the central and southern half of the state over the past two weeks has further slowed the start of harvest and is now beginning to cause trouble with lodging, head loss and expected downgrades in quality if the rain persists.
Severe storms across the central grain-growing regions in the past few days have further added to the delay in getting started for many growers.
Grain loss from hail across the central and southern regions in the past two weeks is starting to add up.
While significant for individual growers, it is not expected to impact the total tonnage of grain produced in WA.

Positive early harvest results
Very little crop has been harvested to date across WA for this time of the year, although what has been harvested has exceeded expectations by several hundred kilograms per hectare in nearly all cases for canola and wheat.
If this continues as harvest marches south, total grain production for WA will exceed the record 24Mt produced in 2021 by a fair margin.
Canola is an absolute standout across the state, mostly due to the good early start and slow finish.
With likely production set to nudge 4Mt, the growing of canola has matured to now be a significant part of WA's farming system from the small start it had around 30 years ago.
The sophistication in growing the crop has accelerated in recent years where the improvements in agronomy practices have narrowed the gap between the yields growers are getting and the high variety potential.
Lupin crops are exceptional across the state, and the small areas of barley and wheat harvested to date are also exceptional, particularly in the low-rainfall regions where for many it will be the best year for some time.
To read the full GIWA November Crop report, including zone-specific information click here
Source: GIWA