THE European Chemical Agency's (ECHA) Committee for Risk Assessment (RAC) has concluded that available scientific evidence has shown that glyphosate – the widely-used herbicide in Australian agriculture – should not be classified as a carcinogen, as a mutagen or as toxic for reproduction.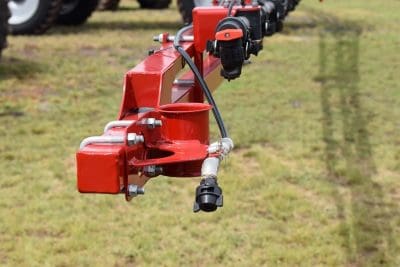 The ECHA's findings back up an earlier assessment by the Australian Pesticides and Veterinary Medicines Authority (APVMA) that glyphosate does not pose a cancer risk to humans, and contradict claims by a number of entities that the herbicide is carcinogenic to humans.
The ECHA has agreed to maintain the current classification of glyphosate as a substance causing serious eye damage and being toxic to aquatic life with long-lasting effects.
The RAC assessed glyphosate's hazardousness against the criteria in the Classification, Labelling and Packaging Regulation and considered extensive scientific data in coming to their opinion.
The committee concluded that the scientific evidence available at the moment warrants the following classifications for glyphosate according to the CLP Regulation:
Eye Damage 1; H318 (Causes serious eye damage)
Aquatic Chronic 2; H411 (Toxic to aquatic life with long lasting effects)
The RAC concluded that the available scientific evidence did not meet the criteria in the CLP Regulation to classify glyphosate for specific target organ toxicity, or as a carcinogen, as a mutagen or for reproductive toxicity.
The hazard classes for which classification was proposed by the German-competent authority were specific target organ toxicity (repeated exposure) (category 2), eye damage/irritation (category 1), and toxicity to the aquatic environment (Aquatic Chronic 2).
ECHA also assessed other hazard classes including carcinogenicity, germ cell mutagenicity and reproductive toxicity.
The adopted opinion will go through a normal editorial check before it is sent to the European Commission. The opinion will also be made available on ECHA's website at the same time.
The adopted opinion on the harmonised classification for glyphosate will be taken into account when the Commission and Member States consider whether to renew the approval to use glyphosate as an active substance in pesticides, later this year.
Leibniz Research Centre for Working Environment and Human Factors (IfADO) Department of Toxicology/Systems Toxicology head, Prof Jan Hengstler, said the committee's conclusion was scientifically justified.
"Both the available long-term studies in rats and mice as well as epidemiological data do not justify the conclusion that glyphosate is carcinogenic or mutagenic. Under current conditions of use of glyphosate there is no increased cancer risk for humans," she said.
"Compared to other herbicides, a relatively large number of studies is available on the substance glyphosate, so that a comparatively good assessment with regard to the carcinogenic risk is possible. The conclusion of the ECHA is not surprising, since no new studies were available compared to earlier evaluations."
Imperial College London professor of Biochemical Pharmacology, Prof Alan Boobis, said ECHA had conducted a critical evaluation of a large and complex dataset on glyphosate.
"They have concluded that the totality of the evidence is that glyphosate should not be considered a human carcinogen. It is important that such objective, independent and comprehensive assessments are available to help policy makers in reaching evidence-based decisions," he said.
Source: UK SMC