GRAIN Producers Australia's (GPA) state policy managers met last week to discuss sharp increases in fertiliser prices and consider the impacts on Australian grain producers, especially short-term decision-making for planting next year's crop.
The meeting included presentations on the current situation by Fertilizer Australia executive manager, Stephen Annells, and Thomas Elder Markets market analyst, Andrew Whitelaw.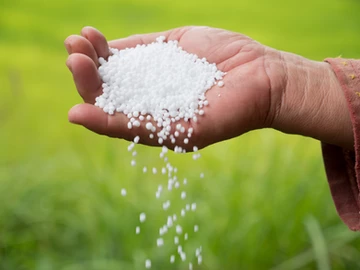 In addition, GPA wrote to Federal Minister for Agriculture and Northern Australia, David Littleproud, in September expressing concerns about high fertiliser prices, including analysis showing global urea prices had increased between 60 to 70 per cent this year while DAP had increased by up to 75pc.
This correspondence urged the Australian Government to support and invest more in local manufacturing options to help secure more local supply – and to also provide this support for other essential farm inputs, such as chemicals and the raw ingredients needed to make products.
In late October, GPA followed up these calls by holding a Green Fertiliser Industry Roundtable involving senior Federal MPs and Ministers, and representatives of the Australian grains and fertiliser industry.
The full Communiqué from last week's GPA policy managers' meeting includes a statement from Fertilizer Australia which highlights the importance of growers planning ahead, and expressing current confidence in there being sufficient supply.
This statement also supports growers obtaining independent advice from accredited agents, such as on soil testing, to help them make informed commercial decisions, relevant to their individual circumstances.
Other information is also provided including; six recommendations resulting from a 2009 report on an inquiry by the Federal Parliament's Select Committee on Agricultural and Related Industries, into high fertiliser prices at that time; and a report from another inquiry by the ACCC (Australian Competition and Consumer Commission), which also analysed the situation then.
Source: GPA