THERE are signs consumer tastes are swinging back to traditional grains, which could be good news for Australian growers, according to Grains and Legumes Nutrition Council marketing and communication manager, Alex Locke.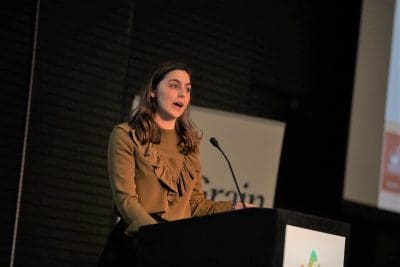 Speaking at the Innovation Generation conference in Adelaide, Ms Locke said there had been a notable decline in the consumption of grain-based foods over recent years as consumers turned to alternative diets.
"We have some research there was a 30 per cent drop in grain consumption in 2014 in Australia," she said.
"A lot of it was to do with the idea that consumers were turning away from traditional grains such as wheat and were moving towards perceived healthier diets thinking, for example, that gluten-free was a healthier option. Paleo diets were taking off at that time."
But, encouragingly, Ms Locke said from the last study in March this year, the decline in grain consumption had plateaued.
"That highlights that the media is presenting a more favourable view and that we need to start telling the story from a grower's perspective as well as from a manufacturer's and retailer's perspective," she said.
"We need to bring back the belief in grain with the idea of provenance and having a story behind it."
Ms Locke said growers and the processing industry needed to take advantage of four major trends that were driving grain consumption, and offered opportunities, particularly for whole and ancient grains:
Digestive health and wellness
Ms Locke said consumers were increasingly looking for foods that helped maintain healthy gut microbiome and fed the good bacteria.
"This is where whole grains and ancient grains come in. Consumers are wanting functional benefits to their foods. They want foods that will help prevent chronic diseases and promote their general health," she said.
Plant based protein trends
Ms Locke said consumers were turning to grains and legumes as alternative sources of protein to traditional products, such as from meats.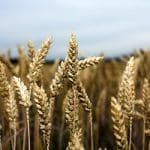 "There is increased demand for grains as more people follow flexitarian style diets," she said.
"It is primarily a vegetarian based diet where people are replacing animal sources of protein with plant sources of protein.
"They are not bound by those boundaries. They are also eating all sorts of proteins rather than animal products."
Snackification
Ms Locke said consumers were turning away from traditional, sit down, three meals a day and replacing them with a variety of snacks through the day.
"We are primarily seeing this in the younger generations. This is highlighting the need for healthy snacks in this category, so there is an opportunity for grains in this category," she said.
"This is where whole grains come in. We are seeing a lot of products are promoting that they have whole grains in there and the benefits these can provide."
Good carbs, bad carbs
Ms Locke said consumers were starting to understand that carbohydrates were an essential part of a healthy diet.
"They are also increasingly replacing the perceived bad or traditional carbohydrates with healthier options, things like whole grains and ancient grains which are seen as 'untampered with'," she said.
"They are also replacing the so-called bad carbs with things like vegetables. We are seeing more innovations for this category. There are obviously a lot of opportunities for grain growers there.
"The media is presenting a more favourable view of grains and whole grains which is driving the positive side of grains to consumers."