NSW Farmers is calling for the urgent release of the 2015-16 Grains Harvest Management Scheme (GHMS) statistics before the highly-successful scheme is put at risk by local councils not taking part in the scheme.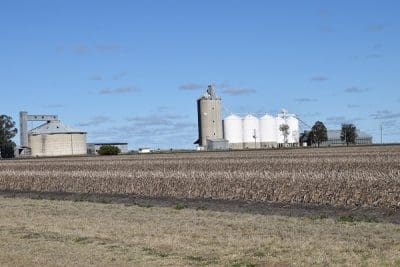 With Moree Plains Shire Council in north-west NSW already passing a motion to defer participation pending the release of the statistics, NSW Farmers is concerned the delay is putting at risk the movement of grain from farms to receival sites across the state.
NSW Farmers Grains Committee chair, and Moree grower, Rebecca Reardon, said the unexplained delay in releasing the data was risking grain movements.
"The Roads and Maritime Service (RMS) has collected data during the 2015 winter harvest which they are not releasing to councils participating in the Grains Harvest Management Scheme," Mrs Reardon said.
"RMS claims that they are still 'cleansing' data, despite providing a read out of the statistics in March this year.  Given the harvest occurred almost two years ago, it is unclear why this data has taken so long to verify and release publicly.
"We are very concerned that Moree Plains Shire Council has advised that without these statistics they will need to reconsider their participation in the scheme during the coming harvest.
"This would be deeply concerning to grain growers across northern NSW who have grown accustomed to the scheme and the benefits it provides."
Mrs Reardon said the grain growing community was calling for the urgent release of these details, and for the timely release of details from the 2016-17 harvest period.
"This scheme is simply too important to be put at risk by the slow-moving wheels of the bureaucracy in Sydney," she said.
Source: NSW Farmers