Harvest receivals wrap
Eastern Australia
BULK handler GrainCorp received 1.44 million tonnes of grain in the week to December 12 to lift its receivals in Queensland, NSW and Victoria combined to 8.6MT.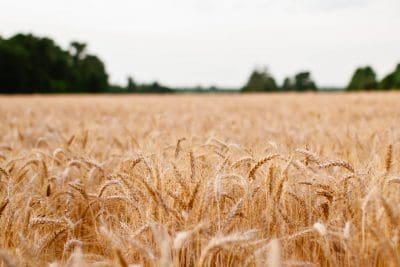 Queensland harvest is mostly complete as growers turn their attention to growing the upcoming sorghum crop.
In NSW and Victoria high winds and localised storms had slowed receivals.
NSW and Queensland receivals, to December 12, totalled 5.4MT and 1.8MT respectively, following intake of 886,000t in NSW and 32,000t in Queensland.
GrainCorp sites in Victoria received 522,000t in the week to December 12, bringing the state's total to 1,399,400t.
South Australia
Viterra reported 1.2MT was delivered in the week ended December 11, which brought total receivals for the current harvest to 4.9MT.
In the Western region, receivals had now passed 2.6MT, following the delivery of 506,333t in the week to Sunday.
Port Lincoln site broke its daily receivals record taking almost 13,000t of grower receivals on December 7.  Thevenard has broken its season receivals record, with total receivals now more than 359,000t.  Thevenard has shipped five vessels of new season grain since harvest started.
In the Central region, receivals totalled 506,012t, to lift harvest intake to date to 1,699,442t.
Eastern region received 226,360t during the week, bringing the harvest intake total to 600,922t.  Murray Bridge site set a daily receivals record of 1435t on December 7.
Western Australia
Following another week of good harvest conditions in Western Australia Co-operative Bulk Handling total receivals reached 12.3MT on Friday, December 9.
In the past three weeks, CBH had received more than 400,000t per day on most days, and had taken in seven million tonnes in the 16 days to last Friday.
The next two weeks will see the bulk of the WA harvest complete, weather permitting,
In the Geraldton zone, deliveries late last week had slowed to about 55,000t per day, and many growers were expected to finish harvest the following week.
Geraldton zone looks to be on track to receive 3.2MT from the current harvest, with 2.83MT delivered as of Friday, December 9.
Geraldton zone site Moonyoonooka had received 352,848t, having broken its all-time receival record.  Morawa, Carnamah, Perenjori and Mingenew sites were on track to break theirs.
Harvest had been progressing well across the Kwinana zone with near ideal harvest conditions for the past few weeks.
Kwinana zone had received more than 5.1MT, with daily receivals on most days in the past two weeks at around 200,000t.
Deliveries were expected to continue strongly until Christmas, with considerable tonnages yet to be received at Kwinana zone sites in the south and west.
Albany zone received 650,000t in the week to Friday, taking total receivals from the current harvest to 1.8MT, 100,000t below the intake at the comparable point in the 2015 harvest.
Loading of the first vessel of the season was under way late last week at Albany, and further vessels were scheduled for this week.
While solid volumes of barley and canola were still being received, wheat had become the main grain received, and frost damage has led to some downgrading of wheat due to quality issues, with additional segregations being introduced to accommodate them.
Some growers in the north and east of the zone are expected to finish harvest in the pre-Christmas week, but some in the west of the zone have only just started on late-maturing crops.
Harvest in the Esperance zone is tailing off, with total receivals at 2.14MT now surpassing the zone estimate of 2.0MT.
Most of the region's growers have finished harvest and are carting grain stored on farm, which is expected to ease off this week, and harvest in the some is forecast to be all but complete by Christmas.