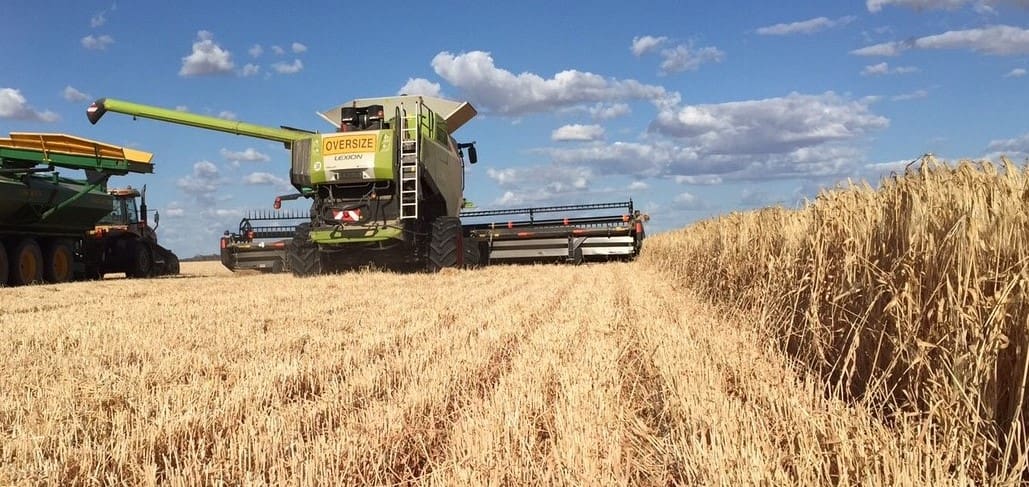 HEADERS are back in the paddocks harvesting winter crops throughout southern Queensland and northern New South Wales following widespread rains across the eastern Australia cropping belt over the past 10 days.
Clear skies have returned to the many areas that received upwards of 50 millimetres and, although some pockets suffered damage from hail, generally the wet conditions didn't prevail long enough to cause grain quality issues.
Further south through central and southern NSW and Victoria where harvest is yet to get going, the rain will have little benefit to early-sown crops but will add some last-minute grain fill to later crops.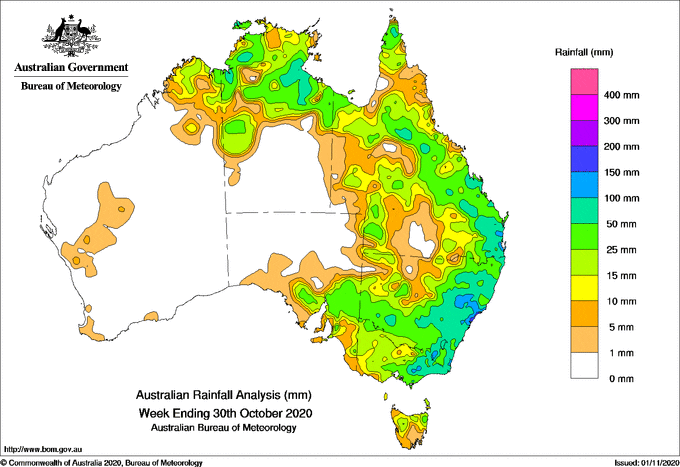 In southern Queensland, AgForce Grains president, Brendan Taylor, said the rain of the past 10 days had been enough to delay winter crop harvest, but not enough to stimulate summer crop planting.
"There will be an odd spot that has had enough rain to potentially get some corn or sorghum planted, but in most cases it has only been enough to interrupt (winter crop) harvest," he said.
"We need a 40 to 50-millimetre rainfall event to stimulate a summer crop plant. Even where there has been 60 to 70mm over the last couple of weeks it has made it wet in places and dry in others, so it is not evenly wet which is not good for planting.
"There have been westerly winds and a couple of hot days, and headers are rumbling in most places again. By the looks of it they should get a solid week in until another change. The atmosphere has dried out and the temperature is conducive for good harvesting conditions."
In North West NSW, McGregor Gourlay managing director at Moree, Josh McGregor, said most of the rain and storms occurred throughout the area the weekend before last.
"At that stage we were looking at more rain mid-week which would have started to cause some difficulty and quality downgrades, but that didn't come to pass. There were cool nights and days and heavy dews which slowed things up," he said.
"The last three or four days have been sunny and warmer and harvest has got back into full swing. We don't seem to have too much on the forecast for another week or two, so we might see a good chunk of the harvest completed over the next week or two."
Mr McGregor said the rain had been a big help for any summer crops that were already in and a boost to growers getting ready to put summer crop in once they had winter crop harvest out of the way.
"If there is follow up rain in mid to late November we could see more summer crop go in than we anticipated," he said.
In Central West NSW, IMAC agronomist at Forbes, Cameron Corke, said falls of up to 100mm would help fill out late crops but not be of much benefit to early crops.
He said growers in the region were in the process of finishing windrowing canola, but the main harvest was still a week or more away.
"The ground is wet and we will need some heat to dry it out. I've heard there are some guys who will have a crack this afternoon at taking off some canola that has been down for nearly two weeks. They will be the first going with winter crop harvest.
"The main harvest is a good week to 10 days before they get going on the early crops. It has been a good season, but we have to get it off and in the bin."
Mr Corke said there was some cotton already planted in the areas "but it is not liking the cool and wet conditions".
At nearby Grenfell, Delta Agribusiness agronomist, Jenna Brewis, said 70mm to 100mm had fallen in the region in the past 10 days.
"The rain was fantastic for finishing wheat yields. It was quite green before the rain and has come in reasonably quickly," she said.
"The barley wouldn't have benefited as much from the rain given that it is more mature.
"The forecast looks positive with no storms on the horizon which is nice to see."
Grain Central: Get our free cropping news straight to your inbox – Click here