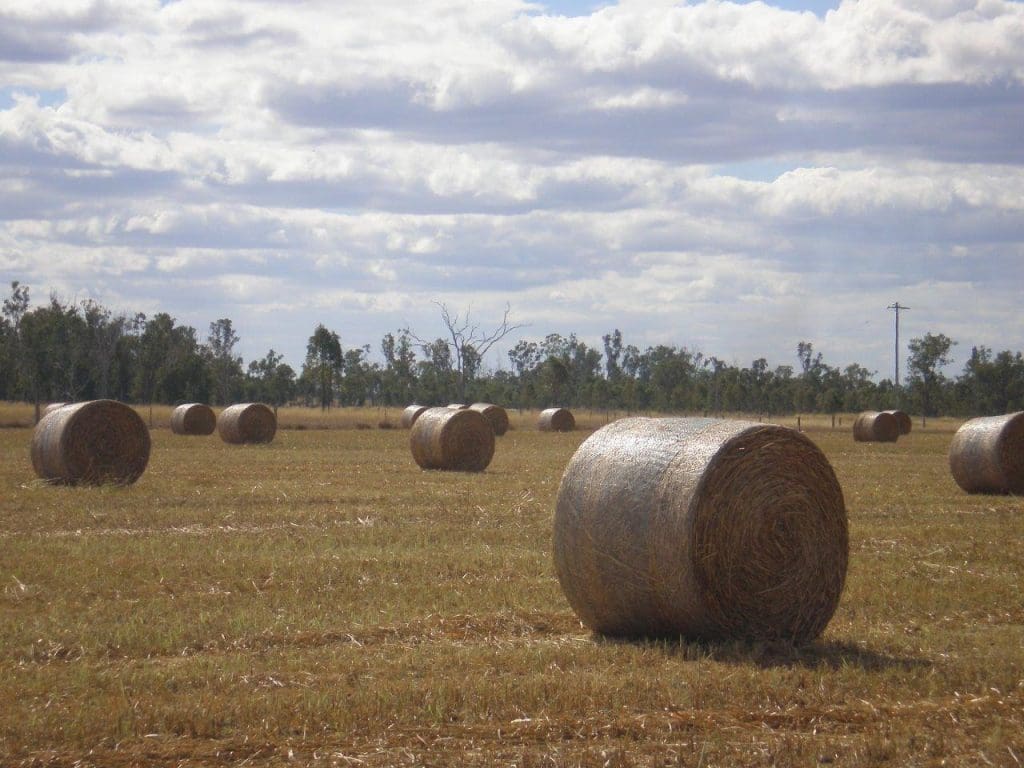 Australian hay production is tipped to be down 40-50 per cent but demand is predicted to fall by at least that much, signalling a return more normal trading conditions, according to Feed Central.
Feed Central's November market report says there isn't an undersupply of hay despite the drop in production, but buyers need to secure quality product while it's available as they normally would.
The report warns that quality is likely to be a concern again this year.
Feed Central general manager Cieran Maxwell described the drop in demand as "the elephant in the room", leading to a possible return to normality of demand versus supply.
"Growers need to show urgency in providing product information so buyers can make decisions on new season purchasing," Mr Maxwell said.
"Good quality hay is around, as we are seeing through our Quality Assurance system, but despite favourable grazing conditions buyers are still in the market."
Production has been impacted by extreme weather and continued rain over the past month, with more forecasted. This is very much a 'watch this space closely'.
Mr Maxwell said straw supply was bountiful if producers were willing to accept the prices being offered, but cereal hay supply was down with high grain prices and limited opportunities to bale due to rain leading to many cereal crops going through to grain.
Lucerne is "growing like wildflowers" this season but early vetch is looking to be as bad if not worse than last season, although those cutting later will bring more quality.
Mr Maxwell said demand could be perceived as sluggish, but those who know that quality will be limited are now in the market.
"Buyers want high quality product that drives animal production at competitive prices," he said.
On the lot feeding front alternative by-product roughage such as almond hulls and cotton hulls are firmly in the picture this season, once again placing price competitive pressure on straw.
Cereal buyers are 'keen on green' new season hay with good fresh aroma, while dairies in Victoria are still dominating demand for protein hay with Lucerne demand lower than previous months.
Source: Feed Central
The full Feed Central November market report can be found at https://www.feedcentral.com.au/national-hay-market-report-november-2021/