QUEENSLAND and NSW irrigators have reacted with frustration at developments over the past week in electricity pricing policies they say will continue to slug the farming sector.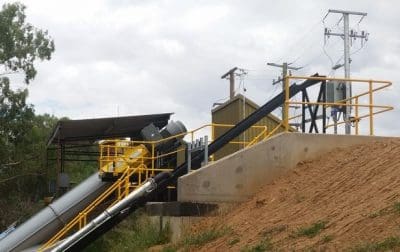 On Wednesday morning, the Queensland Competition Authority (QCA) announced changes to the regulated retail electricity pricing regime that would have seen prices increase dramatically for both consumers and business users.
Under the QCA's determination, users on Tariffs 62, 65 or 66 – which captures the majority of irrigating farmers and cotton growers in Queensland – would have seen electricity prices rise by more than eight percentage points.
However, the QCA's determination announcement was swiftly followed by a joint media release from the Queensland Treasurer and Minister for Energy, which indicated the Government-owned wholesaler – Energy Queensland – had been instructed to remove the costs of the solar bonus scheme from network charges until at least 2020, a move the Government says would more than halve the increase for consumers.
"The Queensland Government says large businesses and customers on transitional tariffs, which are tariffs used by many cotton growers, will share in the reduced electricity pricing increase its action will create," Cotton Australia general manager, Michael Murray, said.
"It has directed the QCA to release a new pricing regime by 16 June, which leaves irrigating cotton growers and other farmers in limbo for another two weeks before they find out exactly how much more they will have to pay for electricity.
"We appreciate the Queensland Government has stepped in to take action on behalf of energy users, however we strongly suspect that even the reduced increase will far outstrip the inflation rate.
"Let us also not forget that cotton growers and other farmers have already been subjected to consecutive electricity price increases for many years. A two-week delay to discover an inevitable price increase is not a happy story for anyone.
"What's required is a joint effort by the State and Federal Governments to solve the root cause of the issue, which is persistent increases to wholesale energy costs thanks to policies which have allowed the networks to gold-plate their infrastructure, and the actual cost of energy to run away.
"Queensland cotton growers eagerly await the QCA's revised pricing regime, just as we await a long-term solution from the State and Federal Governments. Farmers have suffered for too long – now is the time for strategic, problem-solving action."
Unsustainable price increases
Queensland Farmers' Federation (QFF) president, Stuart Armitage, said Queensland farmers had been slugged with consecutive unsustainable electricity price increases for over a decade.
"Despite the assurances from our politicians, there appears to be no reprieve from these unsustainable price increases," he said.
"Some of our farmers now face the reality that the only way to keep their businesses viable is to abandon the grid, which negatively impacts all remaining customers.
"When governments fail to offer solutions, solutions are forced upon industry.
"The issue of electricity prices is not confined to one level of government or one political party. It is a systemic failure of the highest order that permeates all levels of elected officials and government mechanisms.
"QFF and industry members will have a lot more to say on this issue that is crippling our industry and communities as we head into the upcoming state election.
"QFF will be holding all political parties to account on what they can do and their commitments on how to properly address rising electricity prices in Queensland.
"The time for talk and excuses is over. Rural and regional Queensland needs answers and action now."
Court blocks path to reductions
Meanwhile, NSW irrigation farmers have expressed surprise at last week's Federal Court decision to block the path to reduced electricity prices, a decision they say will cost farmers thousands of dollars a year.
The Australian Energy Regulator (AER) had sought to contain excessive spending by power companies for the 2014-19 period, arguing in the Federal Court that NSW electricity distribution businesses were inefficient.
The AER's determination significantly cut power prices, but the energy companies successfully appealed to the Australian Competition Tribunal, forcing the AER to take the issue to the Federal Court.
The NSW Irrigators' Council (NSWIC) and Cotton Australia have long argued that power companies have irresponsibly over-invested in distribution infrastructure over successive years.
The cost of distributing electricity from power stations can form up to 70 per cent of an irrigator's electricity bill.
Efficiencies in spending by networks have a huge impact on an irrigator's electricity pricing.
NSWIC policy manager, Stefanie Schulte, said hard-working farmers across NSW were dismayed at the news, which heralds inevitable price increases in coming years.
"This decision is extremely disappointing for irrigators and other rural businesses across the state," Ms Schulte said.
"Worryingly, it sets a precedent on how the AER will be able to regulate the cost of electricity pricing into the future. Given the alarming rate of electricity price increases over the past decade it is certain that, without a strong regulator to stop persistent gouging by the electricity companies, the increases will continue indefinitely."
"The Federal Court's decision does absolutely nothing to increase transparency within the electricity system. With the advantage now firmly to electricity distributors, there is no longer a brake against increasing electricity prices. The AER, through the Limited Merits Review process, has been shown to be a toothless tiger."
Mark-ups under review
Cotton Australia policy officer, Felicity Muller, said the Federal Court's decision came at the same time as power generation costs were increasing, and current electricity retail mark-ups were under review by the Australian Competition and Consumer Commission (ACCC).
"Given the increasing costs of electricity production and the ACCC review, the likely cost impost to farmers could be even higher than anticipated," Ms Muller said.
"If energy costs continue to climb at their current rate, or even higher, we are likely to see an exodus of farm businesses from the grid. This has enormous consequences for those remaining farmers and rural communities, who will bear the brunt of the flight from the grid, as well for the environment, as farmers will be forced to turn to diesel in order to run farm equipment."
"Both Cotton Australia and the NSWIC urge the AER to pursue a further legal challenge. We also call on the Council of Australian Governments (COAG) to assume a leadership role and prevent farm businesses from suffering even further. Previous determinations by COAG, the Finkel Review and a House of Representatives Inquiry all point to the need for action – it is time for the Federal Government to take charge."
Sources: Cotton Australia, QFF, NSWIC