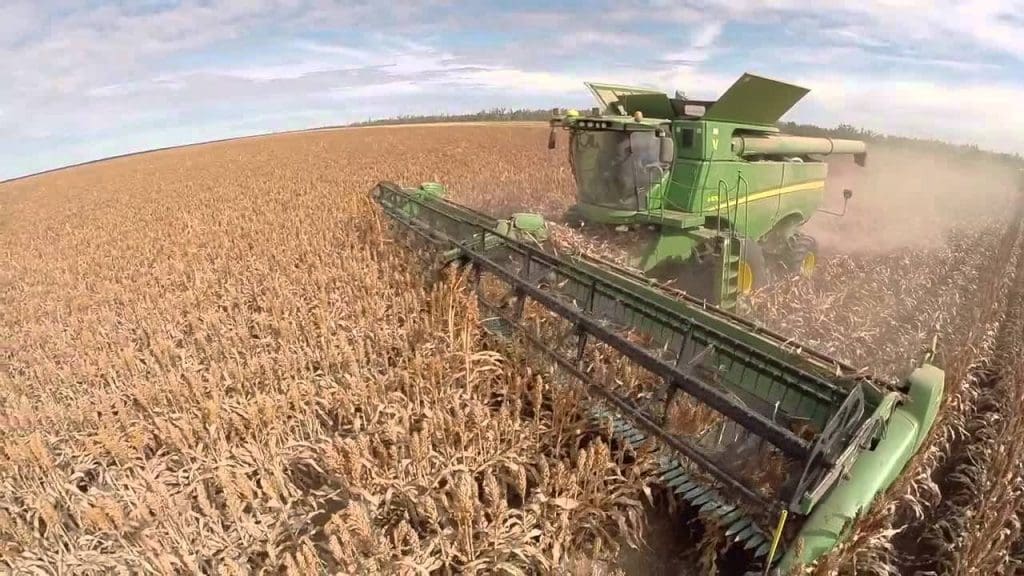 EASTERN croppers are taking off the last of this season's sorghum crops, wrapping up a harvest marked by below-average yields depleted by a hot, dry summer.
Queensland AgForce grains president, Brendan Taylor, said it had been a challenging year for growers with mixed results across the board.
"The October-planted crop had a reasonable result on the back of good rain in December. Anything that was planted into long-fallow conditions was okay. Short-fallow crop struggled because we didn't have enough rain," he said.
Mr Taylor said it was a tougher time for later-sown crops in December which were largely grown with no in-crop rain.
However, he said it was surprising how some of those crops yielded quite well under the stressful conditions.
"Quite a few people took off 2.0-2.5 tonnes/hectare from December-planted crop that was planted into fallow. When you consider it had zero in-crop rain you would have to say it was pretty surprising. The quality of that later plant has mostly been good and gone Sorghum 1," he said.
"But, on the whole it has been a less than average harvest tonnage-wise."
Mr Taylor said one of the upsides for growers was that the sorghum price had held at reasonable levels.
"Despite the yields being mediocre, the price has been on the plus side of $300/tonne for some time which makes small yields more bearable from the grower's point of view," he said.
Vary Agricultural Services agronomist at Brookstead on the Darling Downs, Greg McNamara, said there were still a few late crops to come off in the region, but most had been harvested.
"The area that went in on the Downs was larger than last year because there wasn't enough fallow moisture for cotton, so growers chose to go with sorghum," he said.
"The hot January did a lot of damage to the sorghum crop.
"We had five inches (125mm) of rain in October, then the next rain was on December 16. That helped the sorghum crops come into head, but most yields ended up being lower than expected."