THE chance of rain this weekend throughout the northern, summer cropping zone will be welcomed in many districts where moisture has been an issue for this season's sorghum plantings.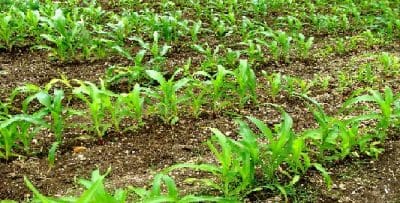 On Queensland's Darling Downs, Dalby Rural Supplies head agronomist, Andrew Johnson, said a significant area of sorghum had gone in where there had been reasonable sowing rain, but conditions were marginal in those areas that didn't get the big rain.
Mr Johnson said there had been a substantial move towards sorghum this spring over cotton, mainly off the back of early, bullish sorghum prices, although sorghum had since come back $60-$70/tonne from early spring levels and cotton had rallied over the last few weeks to over $500/bale.
"But it really is a moisture thing at the moment. Most of the irrigators who have water have gone with cotton, but there has been a general swing back to grain," he said.
"If we get some good rain there might be some fallow cropping or short planting go in.
"It has been a challenging month because we had quite good rain a month ago, but very windy, cool conditions over the last few weeks have really dried the topsoil out.
"There has been a bit of replanting and some irrigators have had to flush up some country they thought would be wet enough, but had dried out on top."
At nearby Brookstead, Vary Agricultural agronomist, Greg McNamara, said with the good rains in October, everywhere where fallow country had been put aside for sorghum had gone in.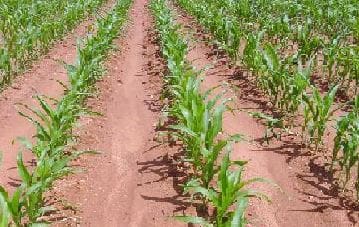 "Some of it was marginal for planting moisture within the last week or so, but if we get rain this weekend that will improve that out of sight. The price of feed grains is what is driving it," he said.
"Growers have harvested their wheat, and if they get some good rain through the rest of November and December like they are talking about, there will definitely be a January plant of sorghum as well on wheat ground. If we get rain in late December, some of that area may go into mungbeans.
"In general, there will be a fair bit of wheat country double cropped wherever they can."
Mr McNamara said growers were happy with how their crops were going and were looking forward to a promising summer cropping season.
"They have left behind a disappointing winter crop and last summer was unbelievably hot. There was a lot of sorghum cooked in the boot and a lot of cotton suffered badly," he said.
In north west New South Wales, Landmark agronomist at Moree, Gary Onus, said a lack of moisture had meant only a limited area of sorghum had gone in.
"Sorghum plantings in the eastern areas are still below what they normally would be. The sorghum that is in and up looks okay. If the forecast is right, there is supposed to be a reasonable amount of rain tomorrow," he said.
"The people out west won't put big acreages of summer crop in. They don't have the moisture underneath. It would be very risky to put a heap of summer crop in, so most of that country will be fallowed through to winter crop next year."
Moisture has also been the issue further south on the Liverpool Plains where senior agronomist, Pete McKenzie, Quirindi, said some sorghum had gone in, but plantings were likely to be back to average, or below average.
"Generally, most people's long fallow has gone in and a portion of the double crop. A lot of people are waiting for more rain to fill profiles for the double crop plantings," he said.
"We haven't got the moisture. One grower last year had half his farm to sorghum. This year he hasn't planted yet because he is worried about not having enough moisture to grow the crop.
"At this stage, even the long fallow crops aren't on convincing moisture. Unless we get significant rainfall in the next eight weeks the crops will be back a fair way on yield potential, although it can all turn around in a week."