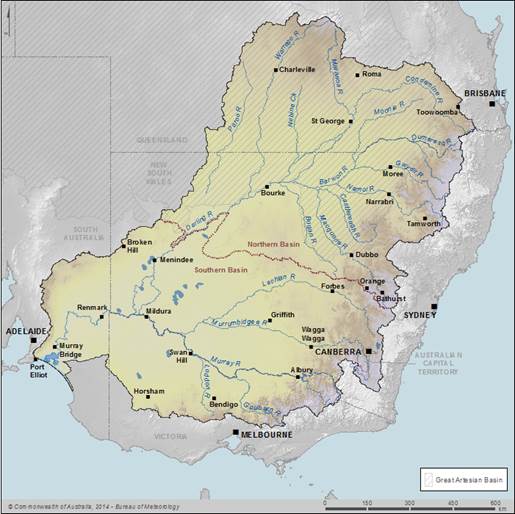 THE total amount of water stored in the Murray–Darling Basin's dams has dropped below the 50 per cent mark, signalling the need for irrigators, industry operators and environmental water managers to continue their close watch on water availability as summer approaches.
The Murray–Darling Basin Authority (MDBA) head of river operations, Andrew Reynolds, said that in a climate as variable as the Murray–Darling Basin's it was normal for water storage levels to fluctuate, which meant business managers, including farmers, needed to take into account the possibility of decreasing water availability when planning ahead.
"Across the Basin, we have 10,848 gigalitres of water in storage right now, which translates to 49 per cent of capacity. This time last year storages were at 71 per cent," Mr Reynolds said.
"The last time we had a similar level of water in storage at the start of November was in 2015, when the dams were 44 per cent full. In the course of that season we saw levels drop to a low of 25 per cent in February before heavy winter and spring rains in the southern Basin returned the dams to 82 per cent by the start of November 2016."
Mr Reynolds said with dry conditions expected into summer, the authority was anticipating the high demand for water would continue.
"In the southern Basin, at all times we manage the Hume and Dartmouth dams and Lake Victoria to maximise the amount of water available for allocation in the River Murray system by the New South Wales, Victorian and South Australian governments," he said.
"While the Lake Victoria storage was at its lowest volume since 2009 for the start of October, this was a result of managing efficiencies by delaying the transfer of water from Hume Dam so that should any tributary inflows have occurred over winter and spring they could have been captured in Lake Victoria.
"The River Murray is now running high as we transfer water downstream to meet orders for irrigation on the way to topping up the levels in Lake Victoria in preparation for high demand over summer."
Mr Reynolds said the continuing drought in NSW and Queensland meant the state-run storages in the northern Basin were all well below 50pc capacity.
Of note, the larger Copeton and Burrendong dams are at 21pc and 24pc respectively, and Menindee Lakes are at 7pc with drought in the north meaning the Upper Darling River has delivered minimal inflows.
"It is critically important that all water users plan ahead and consider the resources available to them to cope with a range of scenarios, including that dry conditions might continue," Mr Reynolds said.
"The water market is available to help people to use their carryover and buy, keep or sell allocations on the open market.
"We don't know how long the drought will last, and will continue to plan for the possibility that storage levels will be a concern into next year.
"Along with many water entitlement holders, we're keeping a constant eye on what's happening and we're working with the state governments, the Bureau of Meteorology and local communities to make sure we have the best possible information to guide our operation of the river—that's our focus right now."
Source: MDBA