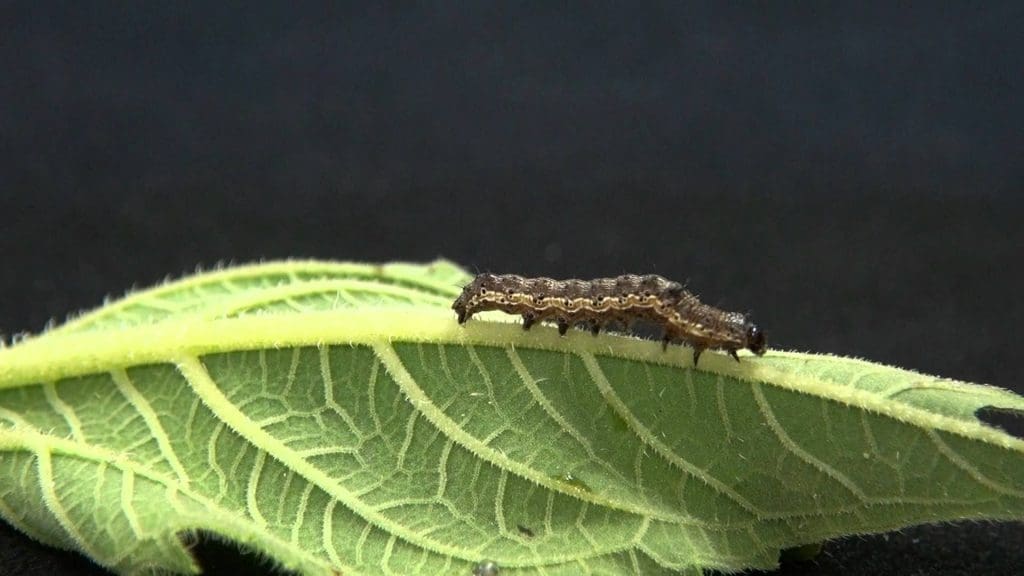 FOLLOWING on the heels of the successful Heliothis resistance management strategy in the cotton industry, a new program has been developed to ward off the threat of the pest developing resistance in pulse grain crops.
The Helicoverpa armigera (heliothis) resistance management strategy (RMS) for pulse crops has been introduced for the northern farming zone.
It has been set up, initially, to deal with insect management in chickpea and mung bean crops, targeting, in particular, the application windows for the popular insecticides, Altacor and Steward.
Queensland Department of Agriculture and Fisheries principal entomologist, Melina Miles, said, like the cotton program, the new strategy for pulses was a voluntary program that relied on industry support.
"It depends on individuals in the industry realising there is an issue and that it is important enough for them to take notice of the strategy and comply with it. There was strong support for the cotton program, and there has been a lot of consultation in the development of this resistance management strategy for grains," Dr Miles said.
"The resistance monitoring program run out of the New South Wales Department of Primary Industries for cotton for some years is showing clearly there is an upward trend in the level of resistance to both Steward (indoxacarb) and Altacor (cholorantraniliprole). They are both used very widely, particularly Altacor, and increasingly in winter and summer pulses.
"The fact they are used in winter pulses, summer pulses, cotton and horticulture, and we know that Helicoverpa armigera is one big east coast population, means the potential is there to have every single generation exposed to these products.
"There is nothing better for generating rapid resistance than consistent, constant exposure to those modes of action."
Speaking at a Grains Research and Development Corporation (GRDC) Update in Pittsworth, southern Queensland, Dr Miles said the program initially focused on chickpeas and mung beans, but might extend to other crops in the future.
"The two products we are suggesting the restricted use of are Altacor and Steward. All the other products can currently be uses whenever they are needed," she said.
"We already know there are moderate to high levels of resistance in the carbamates, organophosphates and synthetic pyrethroids. You use those at your peril, but for some people there is a place for them.
"But we are encouraging people to take a look at products like Affirm, Success Neo, MPV when they thought they might use Altacor."
Dr Miles said the strategy left growers and their agronomists with options, but it was beholden on them to plan early and work out how they might manage their spraying programs through the season to comply with the new recommendations.
"For instance, if they know it is going to be a long season and they want to keep Altacor for the critical period at the end of the season, they have to decide what they are going to do early in the season," she said.
"Previously they might have used two Altacors, but now in the resistance management strategy that is restricted to just one. So, they might do a couple of low-rate MPVs with fungicide or use an Affirm or Steward in the window.
"Growers need to start thinking ahead of time so they don't get caught out with no options."
More information:
The Beatsheet, https://thebeatsheet.com.au/new-strategy-released-to-manage-helicoverpa-resistance/
IPM guidelines, https://ipmguidelinesforgrains.com.au/ipm-information/resistance-management-strategies/
IPM Helicoverpa armigera,  https://ipmguidelinesforgrains.com.au/important/uploads/GRDC_RMS_Helicoverpa-Armigera.pdf
GRDC, https://grdc.com.au/resources-and-publications/all-publications/publications/2018/resistance-management-strategy-for-helicoverpa-armigera-in-australian-grains
Grain Central: Get our free daily cropping news straight to your inbox – Click here