THE search is on for the next group of farming superstars to join the world's leading agricultural study program and become a 2018 Nuffield Scholar.
Valued at $30,000 each, the Nuffield Scholarships on offer are aimed at 28-45 year olds with a passion for agriculture and fisheries and who want to grow their farm business or take the next step in their career.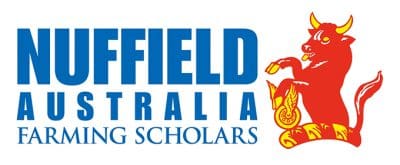 The 25 Scholarships available are also a valuable means to help ensure Australia remains at the cutting edge of world agriculture, while developing the next generation of leaders to keep the sector ahead of its competitors.
As part of the program, Scholars embark on 16-weeks of group and individual travel, over a two-year period, meeting with leading agribusiness, research and policy bodies, visiting farms that are embracing best practice, and attending the Nuffield National Conference.
Nuffield Australia CEO, Jodie Dean, said she was encouraging potential candidates across a wide-range of agricultural industries to develop a study topic and prepare their application before the submission deadline of Friday 16 June 2017.
"Global demand for food is expected to rise by 75 per cent by 2050 – and Australian farmers have a big part to play in supplying that increased demand," Ms Dean said.
"But to reach our full potential, investing in the next generation of rural leaders is essential, which is where Nuffield provides an opportunity unlike any other.
"The Nuffield program, which takes our Scholars around the world, is aimed at farmers wanting to push the envelope and broaden their horizons in the agricultural sector.
"It offers unique experiences, training and knowledge sharing, which then calls on Scholars to present their findings through presentations to industry and as a final report so that their learnings can be shared with the broader sector.
"It's a great opportunity to learn what others are doing abroad, apply these learnings back home and to connect with other like-minded people, who are committed to the future of agriculture, both within Australia and across the globe.
"This is a chance to contribute to the prosperity and long-term strength of Australian agriculture."
Ms Dean said the Nuffield program was recognised as the premier research, leadership and development offering in the agriculture industry.
Scholars have become Federal and State politicians, chairs and members of national and regional commodity boards.
Many have made a significant impact at a regional and local level, both in community affairs and in farm management. Others have developed careers as advisers and managers both in Australia and overseas.
All attest that this success has been, in part, due to their Nuffield Scholarship experience.
"The proof is in the pudding," Ms Dean said.
"History has shown that a Nuffield Scholarship sets you on the path to taking your skills, leadership and career to the next level."
Successful applicants will be presented with their 2018 Scholarship at Nuffield's flagship event, the 2017 National Conference, which this year will be held in Darwin 19-21 September.
Applications close Friday, 16 June 2017. To apply, visit nuffield.com.au or follow the conversation online using #nuffieldag or #whytrynuffield
Source: Nuffield Australia