Pulse Australia has signed an agreement with its Indian counterpart, Indian Pulse and Grain Association (IPGA), for greater exchange of information on Indian pulse crops.
Earlier this month during the Pulse Conclave in Delhi, Pulse Australia, along with other Australian industry representatives, participated in meetings with IPGA and a Government-led Roundtable with Indian officials.
"We will now get to work, with the help of all the pulse industry and the Australian government, to see how we put this in place. It's a positive outcome."
Pulse Australia directors, along with representatives of Grain Producers Australia (GPA), Grains Industry Market Access Forum (GIMAF) and the Australian Government and Austrade officials in India, facilitated a series of meetings to discuss the implications of recent tariff increases on pulse imports to India.
"There is no doubt India has a better understanding of how this impacts Australia as a supplier. While we don't see the tariffs being removed in the short term, we have opened the door on how any changes in the future might be handled – and that's a plus," said Mr Goddard.
"A whole-of-industry approach from Australia has definitely helped us have a unified position."
Chairman of Pulse Australia, Ron Storey, said Australia's pulse industry has come a long way in the last few years.
"While we expect to step back a little from the all-time record Australian crops of 2016/17, the benefit of pulses in Australian farmers' crop rotations is well embedded," he said. "We need to maintain this momentum and engagement with the customer marketplace is essential."
"Pulse Australia will continue to work with the Australian industry and all our customers to ensure there is a reliable supply base in Australia and a range of market options for those crops. Plant protein is a growing part of future global diets."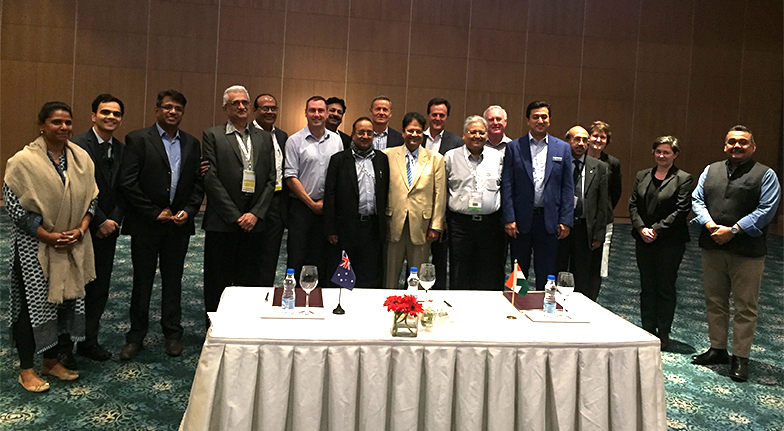 Canada secures Indian promise
Meanwhile, Canadian Prime Minister Justin Trudeau visited India last week and returned with promising news for his country's pulse exporters.
Mr Trudeau said in a statement after he met with Indian Prime Minister Nerendra Modi that the Indian Government has promised to ease quarantine rules for import of pulses from Canada.
On Friday, both sides committed to 'finalise an arrangement within 2018 to enable the export of Canadian pulses to India, free from pests of quarantine importance, with mutually acceptable technological protocols', according to the statement, as reported by the Business-Standard. Click on the link to read further details on the Business-Standard website.