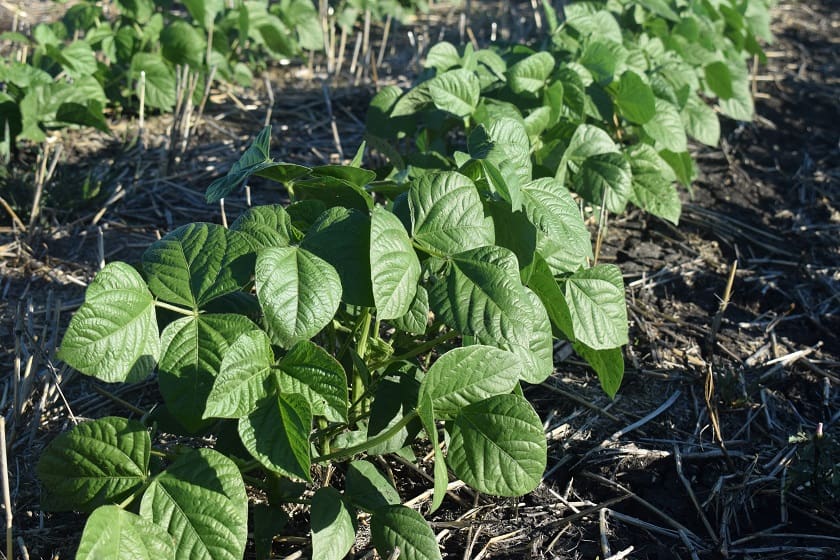 THE hot, dry conditions of last summer slashed mungbean production to a 20-year low of 15,000 to 20,000 tonnes.
Australian Mungbean Association (AMA) president, Mark Schmidt, said the past season had been one of the toughest he'd seen since he started in the industry 25 years ago.
"Back then we only grew small crops but as the varieties, Crystal and Jade-AU, came in we became used to growing crops in the 50,000 to 100,000 tonnes range. This year we expect to finish with a crop around 15,000 to 20,000 tonnes," he said.
"Crystal and Jade-AU performed very well this year. Because of their higher pod set we were able to harvest the crop. If it had been the older varieties, they would have been too close to the ground and we wouldn't have been able to harvest them."
Mr Schmidt said yields were low at 0.2 to 0.3 tonnes/hectare, but prices were reasonably good with most growers achieving figures in the $1200/t to $1500/t range.
He said he expected demand to continue for mungbeans this coming season.
"The world markets are still there. We are expecting prices to remain very competitive to other crops. We are getting a lot of inquiry from all over the world for mungbeans from places like China and Vietnam, so we are expecting reasonable demand again," he said.
Mr Schmidt said most of Australia's main competitors had run out of mungbeans to sell, so if Australia could plant a spring crop it would have the first of the new crop available.
He said manufacturing beans should still be worth over $1000/t.
With promising demand prospects and a substantial area of summer cropping country available due to the dry conditions and shortfall in winter crop, Mr Schmidt said it was a good opportunity for growers to plant early spring mungbeans this coming season.
"But there are some critical things growers need to do when growing spring mungbeans, including making sure you plant when the temperatures are 17 degrees Celsius and rising, making sure you have a full profile of moisture, being aware you could run into summer storm activity, and being prepared to spray the crop out to harvest it as quickly as possible," he said.
Spring mungbeans are normally sown in the late September/October period, while the traditional crop is sown in December/January and into early February.
Mungbean breeding award
Meanwhile, the mungbean team at the Queensland Department of Agriculture and Fisheries' Hermitage Research Facility at Warwick on the southern Darling Downs took out this year's Mungbean Award at the recent Summer Grains Conference on the Gold Coast.
The centre hosts the National Mungbean Improvement Program which services the northern grains region and tests varieties for yield, regional adaptation and disease reaction.
The varieties, Crystal, Satin II, Jade-AU, Celera II-AU and Onyx-AU were developed and released from the Hermitage account for 99 per cent of Australian production across all market types.
In the last five years the Hermitage 'family' has taken mungbean to the world stage through 'blue sky' research, and a renewed focus on pathology, scientific publications, new breeding technologies and pre-breeding.
The AMA is currently developing its five-year strategic plan, drawing from responses to surveys asking people their views on where the industry is going and improvements that can be made.
An AMA agronomy workshop will be held on October 8-9 in Toowoomba, Qld.