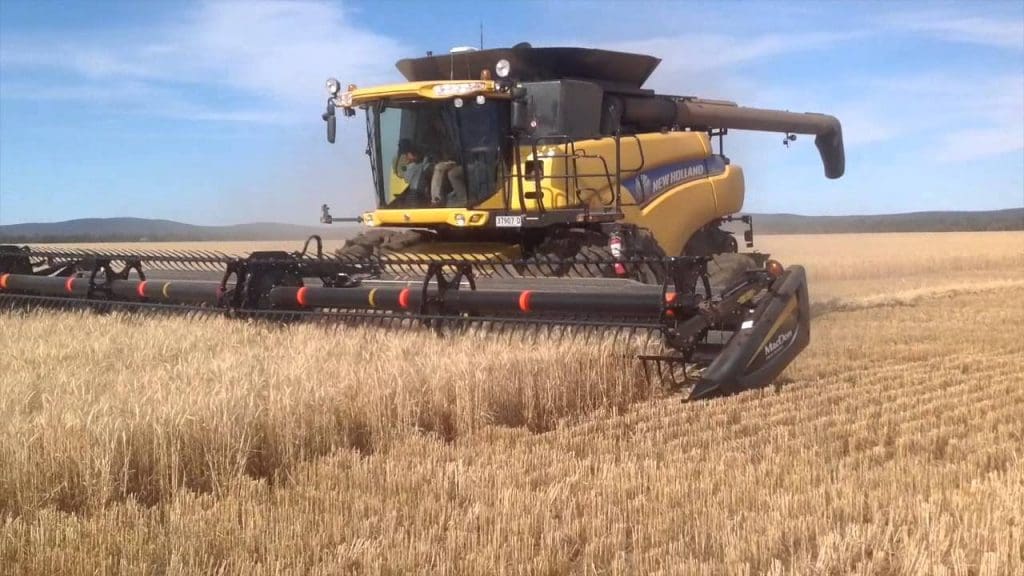 THERE are five simple questions farmers should ask their harvest contractors before they drive onto paddocks this harvest which can stop the spread of diseases, pests and weeds.
The movement of equipment and personnel during the harvest period can transfer soil and plant matter between properties if equipment is not cleaned properly when exiting and entering each property.
Vectors can be readily spread on soil and plant matter found on contaminated vehicles, machinery and grain handling equipment.
"Harvest contractors provide valuable services and are very professional in the way they go about their business," Agriculture Victoria Grains Biosecurity Officer, Jim Moran, said.
"However, farmers must be aware of the biosecurity risks posed by the movement of equipment and personnel from farm to farm, and must mitigate those risks with diligent investigation and action.
"With these five simple questions, you can identify potential issues and help put a plan in place to manage the risks."
Where did you last harvest?
Knowing where the contractor last worked can help you identify and manage any biosecurity risks to your property. Certain issues and risks may be known to occur in one area but may be absent on your property.
Contractor paperwork that documents their movements such as arrivals, departures and clean-down times, is valuable information in preventing the spread of pests onto your property.
Did the last property you visited have any hard-to-kill or herbicide-resistant weeds?
Ask if the contractor noticed any specific threats present on the previous property, such as any hard-to-kill or herbicide-resistant weeds, outbreaks of disease, or insect damage.
By asking what the potential risks are, you can insist on a thorough clean before commencing operations on your property. It will also alert you to look out for anything unusual appearing in your paddocks if something gets through.
Vigilant surveillance of paddocks will support efforts for quick and determined eradication of any new pest, disease or weed.
What was the last crop that you harvested?
If the contractor was harvesting the same crop type, or a crop similar to yours, they could be accidentally carrying pests into your crop on their vehicles and equipment.
Alternatively, if they were harvesting a different crop, you don't want other grain types to contaminate your harvest.
When, how and where did you clean down?
Once you have ascertained what the potential problems might be, it is also important to check what disinfestation has been undertaken to remove all plant and soil residues from the previous property.
Insist that your contractor cleans their vehicle and equipment before they arrive on your property.
Soil and plant material can carry weed seeds and pests when left on tyres, radiator grills, wheel arches, floor mats and work boots.
Make sure you check any machinery or vehicles that are going to be working on your farm upon arrival, and remember that if you are not satisfied with their cleanliness, you can direct the contractor to your vehicle clean-down station, or another designated area, where clean- down can be performed and monitored.
Did you use a desiccant dust to eliminate stored grain pests?
Even a small amount of grain residue left behind in equipment between harvests can allow insects to breed and go on to infest freshly harvested grain.
As it is difficult and time consuming to remove all grain residue from harvest equipment without a major overhaul, it is recommended to run a diatomaceous earth or other chemical structural treatment through the harvester and grain handling equipment.
Source: Agriculture Victoria