Grain Central's State-by-State analysis of winter crop planting wraps up today with the focus on Queensland:
(See our earlier reports in this series by clicking on the following links: Western Australia; South Australia; Victoria and Tasmania and New South Wales)
THE heavy rains forecast for Queensland's cropping areas last Friday and Saturday failed to live up to expectations with recordings barely enough to make a difference to emerging crops in Central Queensland (CQ) or kick start sowing in earnest on the Darling Downs.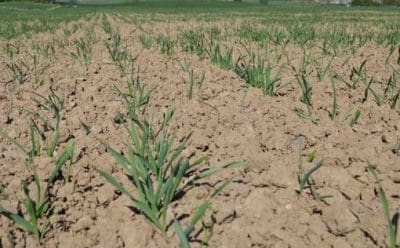 Despite some reasonable official registrations such as 12 millimetres at Clermont and 17mm at Chinchilla, most falls were in single digit figures, and some areas missed out altogether.
Spackman Iker Ag Consultants' Graham Spackman, Emerald, said the northern extremities of CQ faired the best with 20mm to 50mm around Kilcummin and Dysart, but recordings fell away to the south with only 3mm at Emerald.
"The rain on the Central Highlands was pretty disappointing. We were all hoping to get a bit more because it would have been perfect on the winter crops that are in the ground," he said.
Mr Spackman said more than 90 per cent of the CQ winter crop was planted already with only a few more chickpeas likely to go in from here on.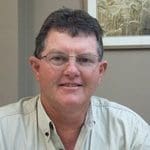 "We have had a big planting of chickpeas and wheat. The area of chickpeas will be bigger than last year," he said.
"I think we will see a fair bit more wheat than last year. We had very little summer crop, so there is a lot of fallow country. Most of the fallow has gone into chickpeas and because we had such a big area of chickpeas last year, a sizeable amount of that chickpea stubble has gone back into wheat."
Mr Spackman said CQ had received good early rains in the spinoff from Cyclone Debbie in late March, but conditions had turned drier since.
"Most places are not too bad. There are some drier patches. That is why we were looking for 20 to 30mm out of this last change to even it up," he said.
"A lot of areas are looking good, but we are getting to the point where we will need follow up rain soon, especially on wheat and barley crops."
On the Darling Downs, AgForce grains president, Wayne Newton, said most farmers had received only 2mm to 4mm "which effectively doesn't do anything".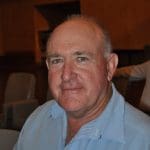 "There was some planting done on the strength of the forecast hoping for some more rain. It will be interesting to see how that goes. If it was into dry conditions, it will just lie there until we get rain. If it was into marginal moisture, it will depend on what happens in the next week as to how well it comes up," he said.
"Luckily conditions are currently mild and are forecast to stay that way for the rest of the week with warmish days, and no frost and wind which tend to dry things out quickly."
Mr Newton said growers on the Darling Downs still had plenty of time to get winter crop in.
"There is no sense of panic. There is little sown in the central and eastern Downs yet. Most growers there wait until June to plant regardless because of the frost risk. In some of the colder areas, they will wait until mid-June," he said.
"The areas more champing at the bit are the ones out in the south west where they like to get their crops away in May."
Mr Newton said he expected the overall winter crop area to be up this season, with chickpeas the number one sowing opportunity.
"Chickpeas could even be higher than last year if the season goes with us. The new variety, Seamer, is pretty well sold out and there are still reasonably good stocks of HatTrick. There is still plenty of seed around," he said.
"Barley and wheat areas will be down a bit on long term production figures."