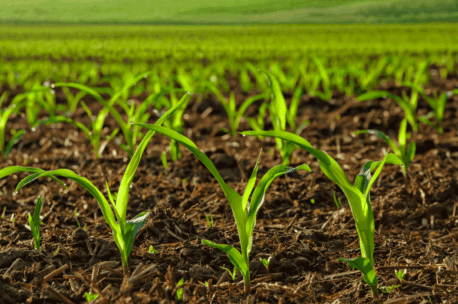 MAIZE plantings are significantly down this season as the crop competes with alternative options, such as cotton, for limited irrigation water allocations.
Instead of the more usual 450,000 to 550,000 tonnes of production, Lachlan Commodities managing director, Tony Cogswell, Forbes, NSW, expects production will be back to 200,000-240,000t this season.
Mr Cogswell said in the eastern irrigation areas where drought has depleted upstream water reservoirs, growers were finding it difficult to get the water they required amidst stiff competition on a return/megalitre basis from other crops.
"There has been big competition for water. We have been contracting maize at fairly substantial prices in the $420-$440/t range. There are only food manufacturers who are prepared to pay those sorts of prices," he said.
"There are a few sales forward to the stockfeed industry, but generally they will be crossing their fingers that they'll see some much cheaper sorghum hit the market about the time maize is ready to come off.
"Corn is a good rotation crop for cotton, but in years like this growers aren't worried about rotations. They will plant what is going to give them the best return per megalitre."
Mr Cogswell said while tonnages would be dramatically down, at this stage dairies and feedlots were likely to silage a lot of the maize that has gone in, making it hard to estimate what will be left for total grain production.
"We will be pricing ourselves out of the market for our regular export clients who look to Australia for high quality, GM-free corn," he said.
"We have a few clients who will still take small tonnages because they want to maintain the supply chain, but we are seeing in parts of Asia customers who normally take 2500t a year will probably be back to 250t. Export sales could be down 90 per cent. It's all price driven.
"Forward pricing is a hard one to pick at the moment. We are seeing a lot of wheat coming around from Western Australia, and we have wait to see how the eastern wheat harvest goes, and what happens with the sorghum crop."
Maize Association of Australia chair, Bernie Walsh, said it was a tough season, especially in the irrigation areas where maize was competing for limited water, mainly against cotton, all the way down to the Murray Valley.
"The Murray Valley is on nil allocation on the NSW side, but there is an area of maize on the Victorian side of the border around Shepparton, Boort, Nathalia and Echuca that is a growth area for maize," he said.
"There is a bit in around Coleambally, mainly the waxy and high amylose for specific markets. Ingredion is looking after them there.
"I'm in the MIA (Murrumbidgeee Irrigation Area). We are on 7 per cent allocation with a 30pc carryover, so most people are on 37pc. But it is a major struggle against the better prices of cotton.
"However, the maize price has jumped. It has to to compete with the cotton. It is over $400/tonne which is good, except if you have to buy too much water in as water is now over $400/megalitre for temporary water. But, it puts it in the same picture as cotton."
Mr Walsh said there was still time for more maize to go in if there was rain, but it would mainly be for the feed market.
"Anyone who would plant from here on would be looking at the grain feed market. There are some really good short season maize varieties out now – 85-90 days. They are replacing soybeans which have a disease here at the moment and aren't doing so well. For that to happen we would need really good rains over the catchment," he said.
In the northern growing areas, Pioneer Hi-Bred corn research manager, Stephen Wilson, Toowoomba, Qld, said, based on seed sales, more maize had gone in around the Darling Downs than in the previous year.
"There was no winter crop, so farmers were looking to get some cash flow. Corn was one of the options in the mix. A lot of growers like putting corn in. It is very responsive and rewards good management, and the price is good," he said.
"There is plenty of opportunity for more planting in south east Queensland up into the Burnett because you can plant right the way through to the middle of January. There is plenty of planting window left, we just need some more rain."
Grain Central: Get our free daily cropping news straight to your inbox – Click here