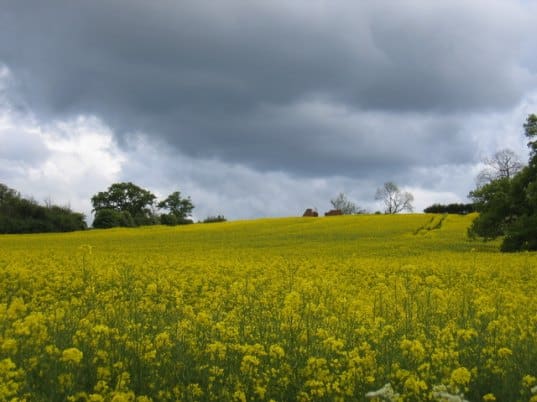 SOUTH Australia's Parliament has taken another step towards legalising the commercial cultivation of genetically modified (GM) crops, voting to approve a bipartisan compromise framework to allow GM crops to be grown on mainland SA, but not Kangaroo Island.
South Australia has had a moratorium on the growing of GM crops since 2004.
Under the compromise framework, all mainland local councils will have a time-limited ability to apply for designation as a GM-free area for trade and marketing purposes.
Councils which believe they derive a premium from GM-free status can apply to the Minister for Primary Industries and Regional Development in the next six months to retain the moratorium for their council area. The final decision on whether that exemption is granted will reside with the Minister.
The moratorium will remain on Kangaroo Island.
Grain Producers South Australia (GPSA) chief executive officer, Caroline Rhodes, said after 16 years, SA growers were one step closer to having the freedom of choice to grow the same crops as their mainland interstate counterparts.
"This Bill establishes a level playing field for South Australian growers with their mainland interstate counterparts," she said.
"GPSA has been steadfast in its advocacy for freedom of choice and has worked tirelessly behind the scenes to reach this outcome and to support the political deliberations of both the Government and Opposition.
"While the amended Bill is not in absolute alignment with GPSA's preferred policy position, we believe this compromise model was the best opportunity to provide certainty for the industry in time for the 2021 season.
"This will hopefully be the start of an orderly transition towards removing restrictions on GM crops in SA, after 16 long years under the current moratorium."
Economic significance
GPSA chairman, Wade Dabinett, said it was an historic day for the SA agricultural sector.
"Since 2004, South Australian growers have been held back from accessing advanced genetics in plant breeding available interstate. The freedom to choose GM crops is now one step closer," he said.
"GPSA will continue to work to have the GM moratorium lifted across the state. We look forward to now working with local councils to help them understand the economic significance GM crops could bring to our industry and the opportunities we have missed out on as a result of the moratorium.
"The GM debate has been marred by strongly held views and, at times, emotive arguments about whether GM technology should be made available to farmers. The most recent Parliamentary debate was no exception.
"Ever since the independent review by Emeritus Professor Kym Anderson found there was no marketing advantage because of the moratorium, with a qualified exception for Kangaroo Island, the Government has had a clear mandate to remove it.
"Primary Industries Minister Tim Whetstone has been tireless in arguing the case for change in Parliament and securing the necessary political support and he should be commended for these efforts. The breakthrough came through an agreement struck with the Opposition and the rest, as they say, is history.
"That is why I want to acknowledge the efforts of Shadow Minister Eddie Hughes in helping to steward a change of policy in the Labor Party. GPSA has established an excellent relationship with him over the past two years and he has gone to great lengths to understand the needs of farmers and the scientific community."
Seed transport
Australian Seed Federation general manager, Osman Mewett, said for over a decade SA farmers had been "farming with one hand tied behind their back".
"The GM crop moratorium has restricted the incentive for South Australian researchers to develop agricultural biotechnologies for South Australia. It has denied South Australian farmers access to innovative breeding methods and new crops both now and in the future, and it has banned the transport of GM seed across the state," he said.
"The GM seed transport ban had a significant negative impact on the Australian seed industry, resulting in increased costs to seed producers and long delays from having to use other transport measures to divert genetically modified seed around South Australia.
"Multiple independent reviews demonstrated there is no trade and marketing benefit to maintaining the GM moratorium in South Australia. The most recent review by Professor Anderson found that the GM moratorium has cost the state's canola industry $33 million, with no tangible trade or marketing benefit in return."
Sources: GPSA, ASF