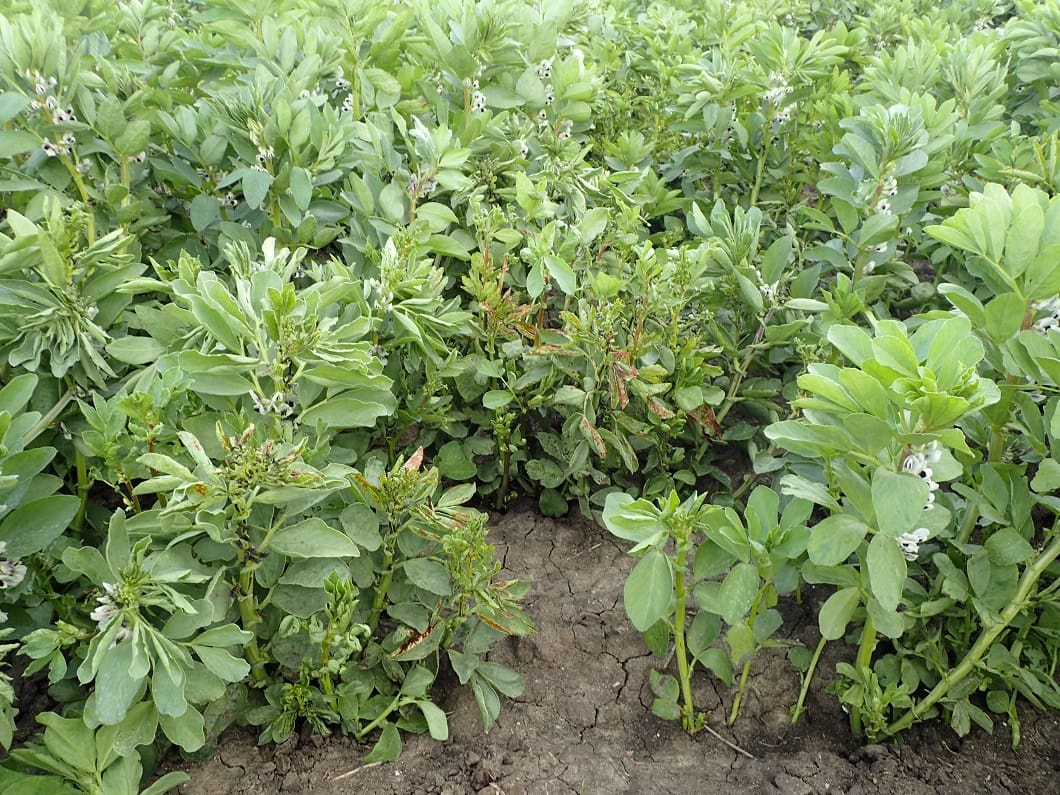 THE bean yellow mosaic virus outbreak that has hit faba bean crops in recent weeks, particularly in north west New South Wales (see Grain Central story), may be being amplified by the presence of a second virus.
While researchers are still conducting tests to get to the bottom of the complex issue, NSW DPI senior plant pathologist, Joop van Leur, Tamworth, said in some of the affected faba bean crops there was evidence of a co-infection from another virus.
"It is not in all the paddocks. The bean yellow mosaic virus is a dominant virus, but there are a few paddocks where we also found really high infestations of alfalfa mosaic virus," he said.
"There are a few paddocks where it has been very severe and they have been ploughed under.
"If there is a co-infection of these two different viruses it is absolutely lethal to faba beans."
Aphid vectors
This year's virus outbreak in faba beans is due to the high numbers of aphids that resulted from a turnaround in seasonal conditions throughout north west NSW which produced a flush of vegetation, particularly naturalised medics which are a green bridge host for the virus.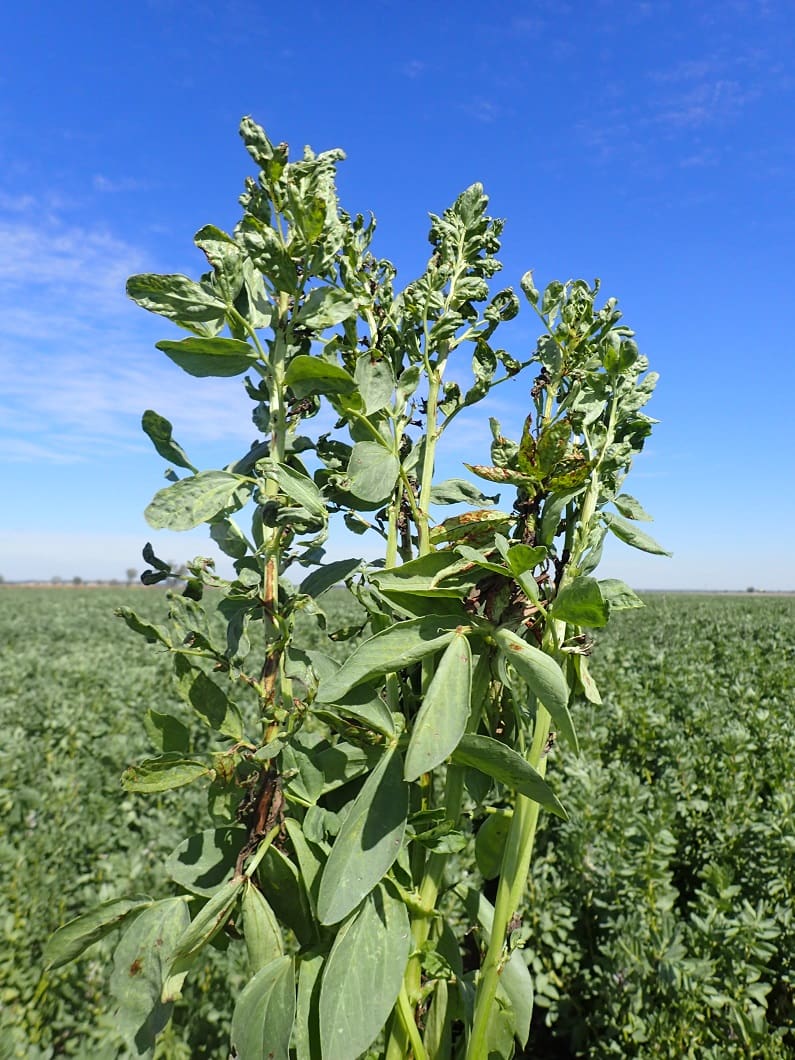 Aphids are vectors for the virus. They acquire the virus from the medics, then transmit it to the crop.
Once the crop is infected, there is nothing that can be done to prevent the virus taking hold and causing damage.
"What we are seeing in the paddocks now is the result of infections that happened a few weeks ago. The only way to avoid losses from the virus is to avoid infection," Dr van Leur said.
Early warning system
Dr van Leur said that, as part of a strategy to head off future outbreaks, more work was needed to determine what level of pasture legume growth and build up in aphid numbers could potentially lead to a virus outbreak in crops.
"In literatures from the 1950s and 1970s, people were looking at the impact of aphids and viruses on pasture legumes. They described the same things we are seeing now with very high aphid numbers," he said.
"Researchers at that time were worried about the pastures because there was hardly any crop grown then, and certainly no legume crops."
Dr van Leur said since then legume crops had become an integral part of cropping rotations, but the relationship between pasture legumes and crop legumes had not been widely researched.
"We know the naturalised legumes can be the source for diseases. We need to look more at the naturalised medics and basically use them as an early warning system for viruses getting into crop legumes before they emerge," he said.
"If we could monitor what is happening with the pastures and see high aphid numbers, we could use that as an early warning system. That is worthwhile looking at."
Grain Central: Get our free daily cropping news straight to your inbox – Click here