TEMPERATURE may be a key factor in the development of resistance to the broad spectrum herbicide, glyphosate, in weed species, a recent study has found.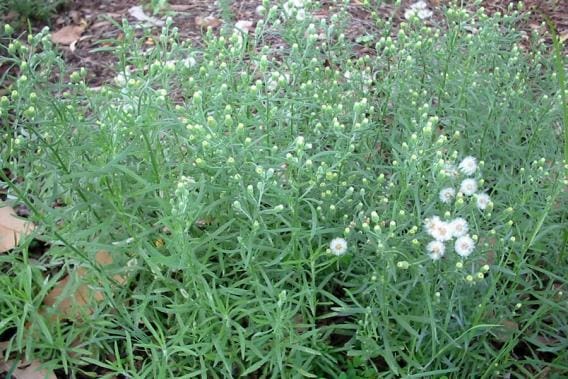 Preliminary results suggest this may be the case in glyphosate resistant sowthistle, with resistant biotypes more easily controlled at lower temperatures.
The connection between temperature and herbicide resistance is among the findings by researchers from the University of Adelaide and NSW Department of Primary Industries looking into glyphosate resistance in sowthistle.
A consequence of the widespread use of glyphosate for weed control across Australia's farming regions has been the evolution of glyphosate-resistant weeds, with resistance to glyphosate having evolved in 40 weed species worldwide.
The first case of glyphosate resistant common sowthistle was reported in 2014 when an application of glyphosate failed to control field populations of sowthistle in northern New South Wales.
Sowthistle is an annual broadleaf weed of both crops and pastures in Australia, particularly prevalent in grain and cotton crops in northern New South Wales and Queensland. So to is the problematic broadleaf weed, fleabane.
There has been a heavy reliance on knockdown herbicides such as glyphosate and 2,4-D for the control of these weeds. As a result, resistance to glyphosate has been confirmed in both species and both are at risk of developing resistance to 2,4-D.
As a consequence, scientists from the Queensland Department of Agriculture and Fisheries, the University of Sydney and the Graham Centre at Wagga Wagga conducted a GRDC-funded survey of winter and summer grain crops from late-2016 to early-2018 to determine the extent of glyphosate and 2,4-D resistance across the northern grain region.
To date, screening of those populations with glyphosate and 2,4-D have identified five and 18 common sowthistle and fleabane populations, respectively, to have evolved resistant to glyphosate. No populations of either weed species have been identified as resistant to 2,4-D.
The results of the study into glyphosate resistance in sowthistle and the survey of sowthistle and fleabane resistance to glyphosate and 2,4-D will be among the issues addressed at the 21st Australasian Weeds Conference to be held in Manly, NSW, from September 9-12.
The three-day event will cover topics on herbicide resistance and the latest research on managing problem weeds in crops.
Aimed at weeds researchers, field practitioners and industry specialists in the cropping sector, the conference agenda will appeal directly to grains agronomists doing battle with herbicide resistant weeds.
Australasian Weeds Conference, https://www.21awc.org.au/