A SURVEY of Western Australia's fledgling hemp industry has identified the opportunities and challenges to establishing and expanding industrial hemp production in the state.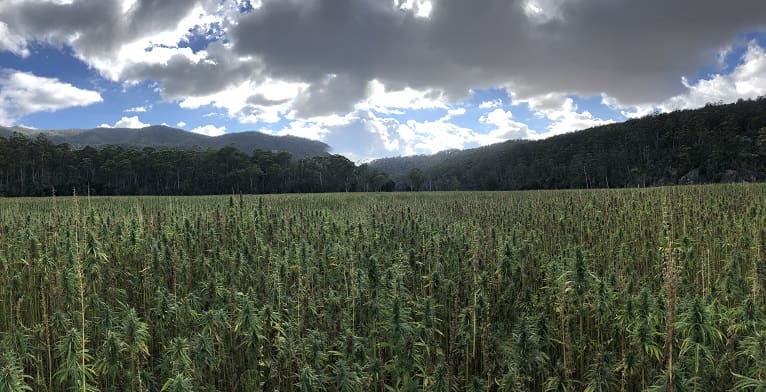 The WA Department of Primary Industries and Regional Development (DPIRD) commissioned the survey of 64 growers, processors, manufacturers and businesses involved in the hemp industry.
DPIRD senior policy officer Andrew Reeves said the survey, supported by the Agribusiness Innovation Fund, had helped build a stronger picture of the existing industry and future growth potential.
He said opportunities for growth focussed on hemp as a high-protein grain for food and beverage production, including a nut-free milk alternative, and as a fibre for textiles and building products.
"Based on the survey, the current make-up of the industry was strongly represented by those involved in seed supply markets (30pc) or in the start-up or pre-market phase (26pc)," Mr Reeves said.
"In the future, the majority of respondents believed that WA could be most competitive in building and textiles (36pc) and hemp food markets (26pc).
"Confidence in the expansion of the industry is strong, with 79 per cent of those surveyed indicating they intend to expand their production in the next three years, with the majority aiming to expand to a planted area of more than 100 hectares. The primary area of growth indicated is based in the South West."
Mr Reeves said the majority of those surveyed considered the industry was well-supported to foster development, with 66pc using an agronomist to produce the best quality crops and 85pc belonging to an industry organisation.
In other findings, the absence of processing facilities for hemp food and fibre in WA and unknown markets were considered to be both significant opportunities and barriers to industry development.
Determining and developing domestic and export markets for industrial hemp products and improving access to good quality seed suitable to local growing conditions were considered by industry as valuable in improving its viability.
"The survey identified a key role for government to facilitate industry development via targeted incentives and grants and reducing regulation to enable new start-ups to enter," Mr Reeves said.
"Continued legislative support, following recent amendments to the Industrial Hemp Act 2004 to increase permitted tetrahydrocannabinol (THC) content in industrial hemp to one per cent, is welcomed by industry."
Source: DPIRD