AUSTRALIAN wheat yields are forecast to fall by more than a third from last year's record harvest, back toward average levels, according to the latest Wheat Production Outlook from NAB Agribusiness.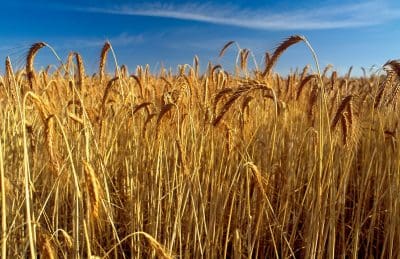 Australia's total wheat crop is estimated to reach 23.3 million tonnes in 2017-18, based on rainfall to date and predicted average rainfall in major cropping areas for the rest of the season.
NAB Agribusiness economist, Phin Ziebell, said severe rainfall deficits in June had had a significant impact on the prediction.
"Given last season broke the previous record crop by over six million tonnes it was always unlikely this season would match it," Mr Ziebell said.
"However, the figure was looking more like 24.4 million tonnes until we added last month's rainfall figures, showing just how bad winter has been so far.
"Our model points to a much closer to average season, given only patchy rainfall in the autumn break and the extremely dry start to winter across most of Australia."
Mr Ziebell said rain was now much needed in almost all grain growing regions.
"Root zone soil moisture is below average to well below average across most regions," he said.
"Parts of Western Australia's northern wheat belt, South Australia's Eyre Peninsula, the New South Wales Riverina, large areas of Queensland, and Victoria's north east and Gippsland have never experienced soil moisture levels this low at this time of year."
While the Bureau of Meteorology's has cancelled its El Niño watch, the three month climate outlook for July to September shows below average rainfall in the Western Australian wheatbelt and south west, most of Victoria and NSW, and parts of South Australia.
If these rainfall levels transpire, there is a potential downside for grain yields.
NAB's outlook for wheat production is based on analysis of district level season rainfall (April to September) and state level wheat yields from 1900-01 to 2015-16.
Source: NAB