AUSTRALIAN farmers see opportunity to innovate across their businesses but younger farmers are the ones turning opportunity into action, according to new research from Commonwealth Bank.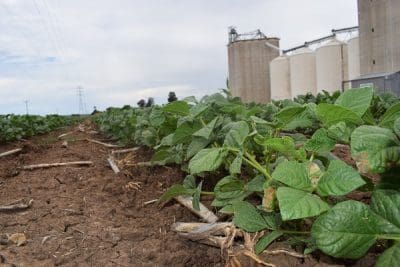 The Bank's latest Agri Insights survey asked Australian farmers how much innovation opportunity they see across all areas of their operations.
The results show that farmers from all age brackets think they can innovate, but those under 45 are more prepared to the take steps necessary to innovate in specific areas of their farms.
"It's encouraging that such a significant proportion of farmers see innovation opportunity not just in what they produce, but in how they produce it, how they market and how they structure their business," Commonwealth Bank's executive general manager regional and agribusiness banking, Grant Cairns, said.
"Working to maximise innovation across all areas of business is known to contribute to a better return on investment."
According to the Oslo Manual, an OECD recognised framework for defining and categorising innovation, the concept is defined as introducing something new or making a significant improvement in one or more of four areas: business processes, products and services, organisational structure, and marketing practices.
The Agri Insights findings show farmers see the strongest innovation opportunities in adapting their products, with 41 per cent of those surveyed saying there was good or great opportunity to do so.
This was followed by 37pc saying there was good or great opportunity for innovation in production process, and 34pc saying there was good or great opportunity for innovation in both marketing practices and their organisational structure.
When asked what actions they would take to enable innovation, younger farmers had a more proactive attitude and the most popular step towards innovation identified by farmers is research, followed by networking, collaboration and then engaging specialists.
"Research is a good starting point for innovation but there's also a lot to be gained by working with others to develop ideas," Mr Cairns said.
"No matter your age or speciality, problem solving is often most potent when you bring together people with different backgrounds, experiences and perspectives."
Sixty per cent of younger farmers say they will do their own research, compared with 47pc of older farmers; while 55pc of younger farmers say they will join innovation focused networks compared with 37pc of their older counterparts.
More than half of younger farmers (53pc) also say they will seek opportunities to collaborate, compared with 37pc of older farmers, while 39pc of younger farmers say they will engage specialists, compared with 27pc of older farmers.
Innovation in action
Among Australia's cohort of innovative young farmers is James Barlow of Mirrabinda at Boggabri, NSW.
Mr Barlow said his best opportunities to innovate had come through process change – and this part of the operation would continue to present new opportunities.
"We've worked to increase our output with less labour and more importantly less water by upgrading from border check irrigation to pivot irrigation systems with telemetry," he said.
The cropper and cotton grower was just 24 years old when he took over the family business after his father passed away 11 years ago.
"After a few years finding my feet, I started working to improve efficiency by reducing tillage operations. This included purchasing a spreader to eliminate upfront fertiliser costs by spreading in-crop ahead of rain events. I later purchased a minimum till planter to increase flexibility and allow planting into old crop residue," Mr Barlow said.
He stepped up weed control too, purchasing a spray coupe in conjunction with his neighbour. He has also significantly upgraded the farm's irrigation system.
Mr Barlow said the introduction of automated steering and guidance systems had had a positive impact on the precision and efficiency of all of his farming practices while also reducing operator fatigue.
"When I took over, the irrigation systems were all border check, developed in the 70s and 80s when water was plentiful. It was fairly inefficient and labour intensive," Mr Barlow said.
In 2010, he installed his first towable pivot and this lead to his first cotton crop. Pivot irrigation not only helped save water but provided flexibility in management.
In 2014, Mr Barlow started a complete farm overhaul, added seven more pivots as part of the Sustaining the Basin Irrigated Farm Modernisation scheme.
At the same time, he added a new river pump and 200 megalitre storage dam and set up a new pump station to service the new pivots.
He's since gone on to install another two pivots and new river pump station, as well as sinking a new bore.
The farm was redesigned from scratch to maximise irrigation area. The overhaul required moving 22 power poles.
Of Mirrabinda's 880 hectares, about 650ha are now under pivot irrigation which are operated from his smart phone.
To enable on-farm innovation, Mr Barlow makes the most of networking and collaboration opportunities.
"The agri industry is very proactive in education, innovation and holding events, and we try to participate in nearby field days. We also collaborate within the sector on things like seed and chemical trials," Mr Barlow said.
Source: Commonwealth Bank