THE Western Australian government has moved to commission a proposed engineering assessment to determine the feasibility of the Tier 3 rail network which carries much of the state's grain.
WAFarmers Grains president Mic Fels welcomed the announcement, but said that while the Tier 3 engineering assessment was a good start, the engineering assessment should be in conjunction with the development of an overall strategy for the entire transport network in WA.
"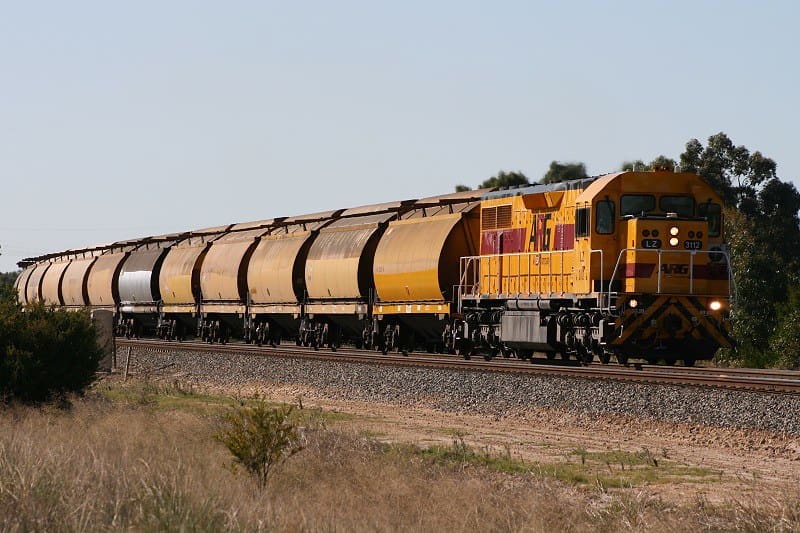 Western Australia spans a massive geographic area, with an economy that is absolutely dependent on an efficient export freight network", Mr Fels said.
While the State Government released a draft Revitalising Agricultural Region Freight Strategy in 2018, Mr Fels said it was now time to get serious about the detail, while also looking out further than just the next 10 years.
"While we appreciate the state government taking these first steps, WAFarmers Grains has long advocated for the state government to actually develop a short, medium and long term transport strategy – not just agriculture, and not just rail, but all freight and transport avenues, to make sure the needs of business and the community are properly met, well into the future," he said.
"It was the absence of any vision or strategy that resulted in the closure of the Tier 3 lines in the first place, when the roads were not even close to suitable for taking the extra truck sizes and weights that used to move on the rail lines.
"So now we live in the frightening scenario of road trains sharing dilapidated roads with school buses, and families going to the shops or kids' sports, on a daily basis."
Mr Fels said that it is encouraging that rail is being revisited, but that there is also a pressing urgency for prioritised investment into the road infrastructure, particularly in the inevitable rationalisation of the CBH grain network, and he urges the state government to consult closely with CBH during this process.
Any transport analysis must consider both the economic and social outcomes of the various options.  In cases where road transport is found to be the best option, a serious focus needs to be put on providing roads that are up the standard required.
"There is a desperate need for the state government to develop a long-term detailed transport strategy, to make sure all of these things are considered, and that significant investments are accurately targeted to meet the needs of all regional transport networks right across Western Australia," Mr Fels said.
"Developing a detailed state-wide transport strategy is a matter of cost, efficiency, reliability, and dependability.  But most importantly, this is a matter of the safety of everyone in the regional communities that are literally the powerhouse of our export economy."
Source: WAFarmers