GROWER data relating to paddock-level forecasts for crop tonnage and quality will continue to be collected through CBH Group's Paddock Planner app, despite concerns voiced by Western Australia's three key farm organisations about how the data is being used.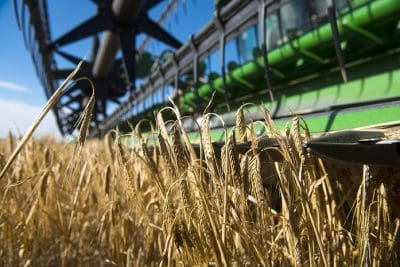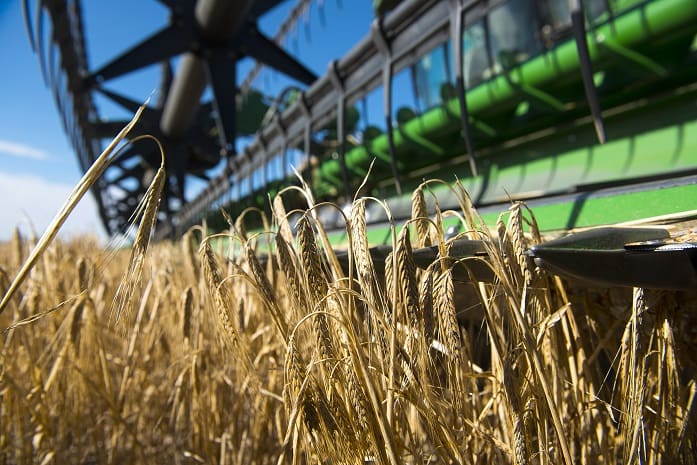 CBH Group is one of the world's major grain marketers and operates four of WA's five bulk grain terminals, as well as being WA's biggest bulk handler by far.
Last week it met with representatives from PGA Western Graingrowers, WAFarmers and WA Grains Group to discuss their concerns voiced in a communique earlier this month.
The representatives have gone as far as asking for CBH Group to discontinue its use of Paddock Planner ahead of further consultation with growers.
CBH Group chairman Wally Newman said the meeting was productive, and that CBH had agreed to let growers not wishing to use Paddock Planner to submit their property-level estimates through the superseded LoadNet platform.
"We acknowledge that change takes time and therefore agree for growers to submit their property-level estimates through LoadNet; however, they will not be eligible for the discount," Mr Newman said.
On 10 June, CBH Group announced it was offering growers a fee discount of 50 cents per tonne if they submitted their 2019-20 crop estimates via Paddock Planner before 14 July, and made harvest deliveries using its Carters Delivery Form (CDF) app. Earlier this month the deadline for the discount was extended to 1 August.
"The discount reflects the efficiencies that CBH will gain from receiving paddock level information and values the time growers are taking to complete their estimates through Paddock Planner."
Mr Newman said Paddock Planner and the CDF app allowed growers to work with CBH to deliver grain from paddock to the customer in the most efficient way possible.
"Accurate information allows for accurate planning and Paddock Planner will provide the right level of detail to drive operational efficiency for all growers.
"By having paddock level information, CBH will be able to provide more accurate segregations to growers' preferred sites and minimise the carting of grain backwards against freight rates.
"It also makes the delivery process easier for growers and transporters, with the paddocks already pre-filled into the CDF app."
In a 10 June statement, CBH Group chief executive Jimmy Wilson said estimates were essential for CBH to plan the right services at the right sites for growers, and Paddock Planner enabled the company to get a more accurate picture and optimise planning.
"Estimates also help determine future investment into the network, where we can start to take a longer-term view of what storage and services are needed and start planning for those accordingly."
LoadNet Paddock Planner was introduced by CBH in June last year, and allows growers to submit crop estimates without linking them to paddocks.
Following last week's meeting, it has been restored as an option for growers, but does not synchronise with the CDF app, or enact the discount for data submitted by 1 August.
Communique outlines concerns
In a joint communique, representatives from WA's three key farm organisations said they were "totally opposed" to the collection of the extra data by CBH with the Paddock Planner.
"This is 'Big Brother' on a scale that farmers in Western Australia have never seen before," the communique said.
Many of the concerns voiced in the communique, and in last week's meeting with CBH Group, focused on the age-old criticism of companies which have trading and bulk-handling arms.
"We see that the data can be used to allow CBH to put in place predatory practices to stifle competition and possibly allow CBH to compete against growers in the domestic market," the communique said.
"We have mounting anecdotal evidence that the so-called 'wall' between the marketing division and the storage-and-handling division is totally false.
"This extra data allows them to have a de-facto on-farm storage report by measuring what was produced compared to what is delivered, yet they refuse to give growers their unsold aggregated data."
The grower representatives have also voiced concerns about CBH apps being able to track grain movements if they are open on a phone in a truck being used to make deliveries.
They said the Bulk Handling Act 1967 and the Co-operatives Act should be reviewed to see if they were fit for purpose.
"Those growers who are sufficiently concerned about the Paddock Planner product and therefore decline to complete the Paddock Planner estimates, have as a consequence forsaken the 50c/t incentive and feel discriminated against. It is felt that this is not in keeping with the co-operative principal."
Mr Newman begged to differ.
"CBH must continue to evolve, innovate and find ongoing efficiencies; all growers demand this of us as co-operative members."